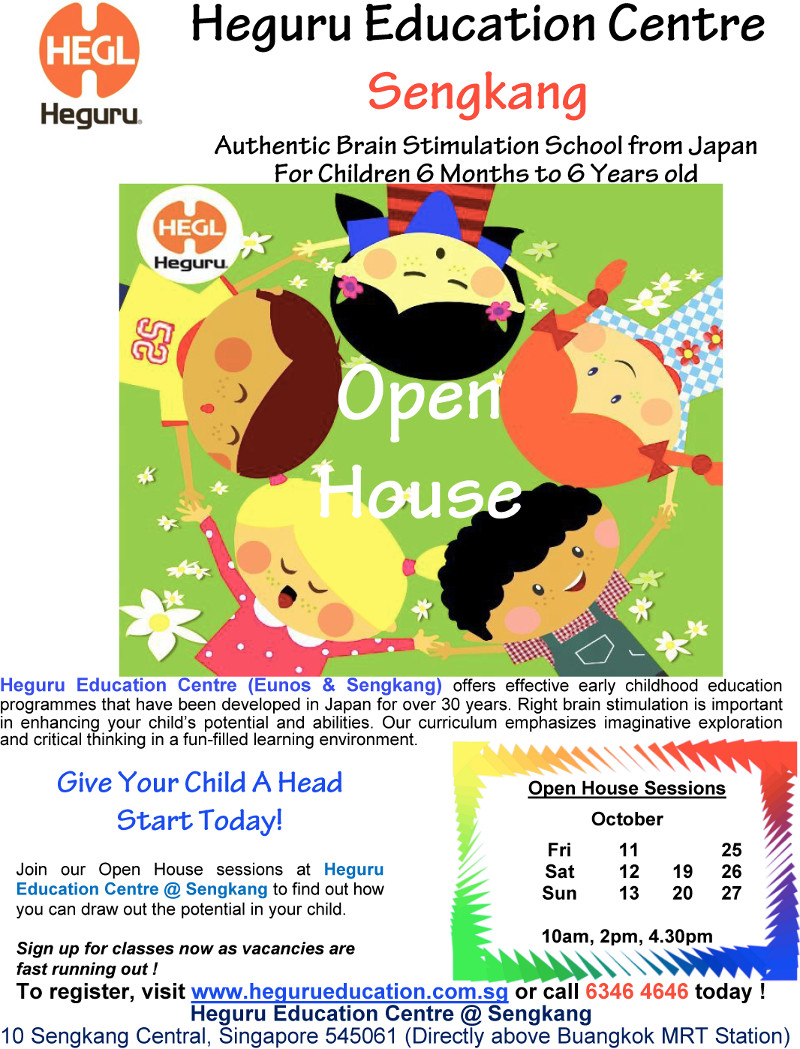 ---
Heguru Education Centre (Eunos & Sengkang) offers effective early childhood education programmes that have been developed in Japan for over 30 years. Right brain stinulation is important in enhancing your child's potential and abilities. Our curriculum emphasizes imaginative exploration and critical thinking in a fun-filled learning environment.
Give Your Child a Head Start Today!
Join our Open House Sessions at Heguru Education Centre @ Sengkang to find out how you draw out the potential in your child.
Sign up for classes now as vacancies are fast running out! To register, visit www.hegurueducation.com.sg or call 6346 4646 today!