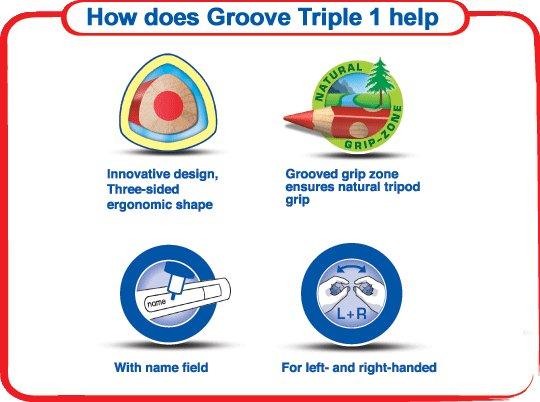 The youngest but thickest member in the Groove family
A water-soluble pencil with a 10 mm jumbo lead, characterized by grooves giving the ergonomic natural grip zone. Just point out once how the pencil should be held – the child will normally understand immediately.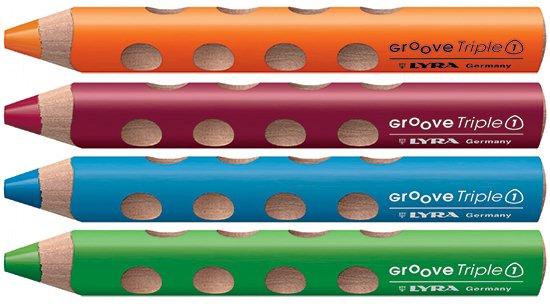 3-in-1…. You get a watercolour pencil, coloured pencil and wax crayon
Image the number of things you can teach your child with just one pencil: featuring a water-colour pencil, wax crayon and coloured pencil with guaranteed high colour brilliancy and covering power. Great for young hands
Children's fingers are seldom still and like to be occupied. They automatically feel for the interesting areas and come to rest in the grooves provided for them. In this way, GROOVE intuitively achieves ergonomically correct positioning of the fingers when drawing or writing.
A wonderful and brilliant introduction of colours and craft for left- and right-handed, suitable for children aged 3 years old above.
The grooves make everything seem logical to the child
The index finger located automatically in the front groove, and together with the thumb creates the correct 'pincer grip'. The grooves are offset ergonomically, so that all the fingers involved (index, middle finger and thumb) come to rest just where they ought to be, whether the child is right- or left-handed.
Easy self-check and correction for the child
Children understand without being told that their fingers should rest in the comfortable grooves provided. A sense of independence and achievement encourages them to tackle tasks confidently.
For more information on Groove Triple One, visit www.lyra-groove.com/htmdocs/tripleone.asp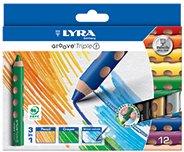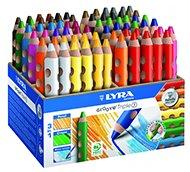 Brought to you by Lyra Asia Singapore