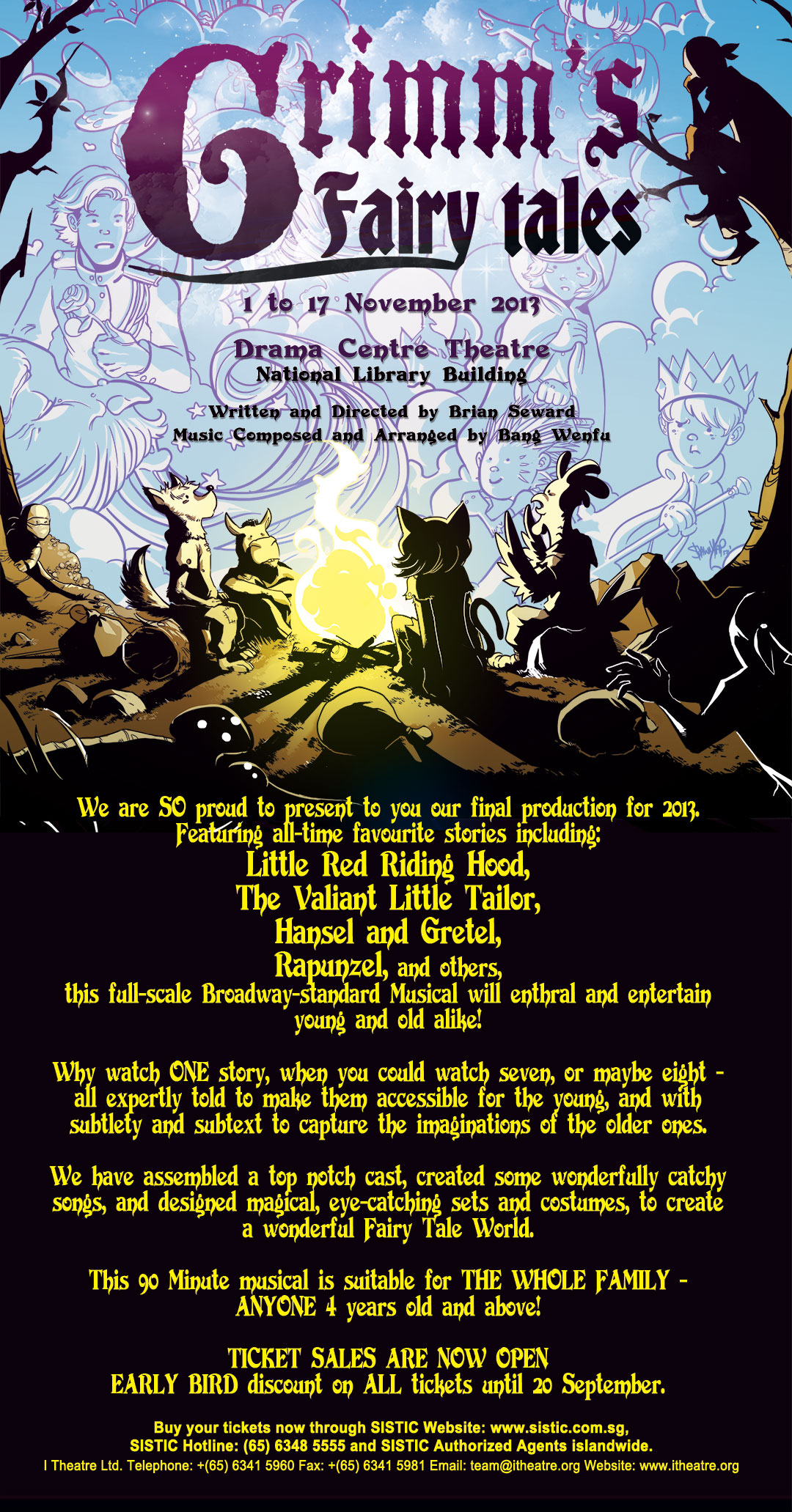 ---
Grimm's Fairy Tales in Singapore


1 to 17 November 2013
Drama Centre Theatre
National Library Building

Written and Directed by Brian Seward
Music Composed and Arranged by Bang Wenfu

We are so proud to present you our final production for 2013. Featuring all-time favourite stories including: Little Red Riding Hood, The Valiant Little Tailor, Hansel and Gretel, Rapunzel and others. This full-scale Broadway-standard Musical will enthral and entertain young and old alike!

Why watch One story, when you could watch seven, or maybe eight – all expertly told to make them accessible for the young, and with subtlety and subtext to capture the imaginations of the older ones.

We have assembled a top notch cast, created some wonderfully catchy songs, and designed magical, eye-catching sets and costumes, to create a wonderful Fairy Tale World.

This 90 minute musical is suitable for THE WHOLE FAMILY – ANYONE 4 years old and above!

Ticket sales are now open. EARLY BIRD discount on ALL tickets until 20 September.

Get your tickets here today.