The First Mums' & Dads' Congress 2016 will be held at Raffles City Convention Centre, Fairmont Ballroom, Level 4.
Sunday, 31 January 2016, 12pm – 5pm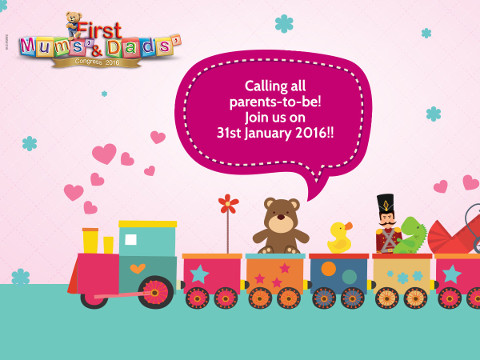 The First Mums' & Dads' Congress 2016 welcomes all new parents-to-be! Back for the 11th year running, this premier parenting conference will furnish all mums & dads-to-be with the knowledge and confidence to embark on their journey to parenthood! Receive invaluable advice from our panel of experts! There will also be awesome giveaways and other exciting activities. This is an event not to be missed by all parents-to-be!
The topics are as below:
Troubleshooting Breastfeeding 101
Confinement Practices You Need to Know About
Nutrition for the Expectant Mum
Enhancing Baby's Brain Development
Your Guide to a Smooth Delivery
Family Cord Blood Banking – Quality and Clinical Application
Register Now to Get Your FREE Goodie Bag!
Sign Up Now!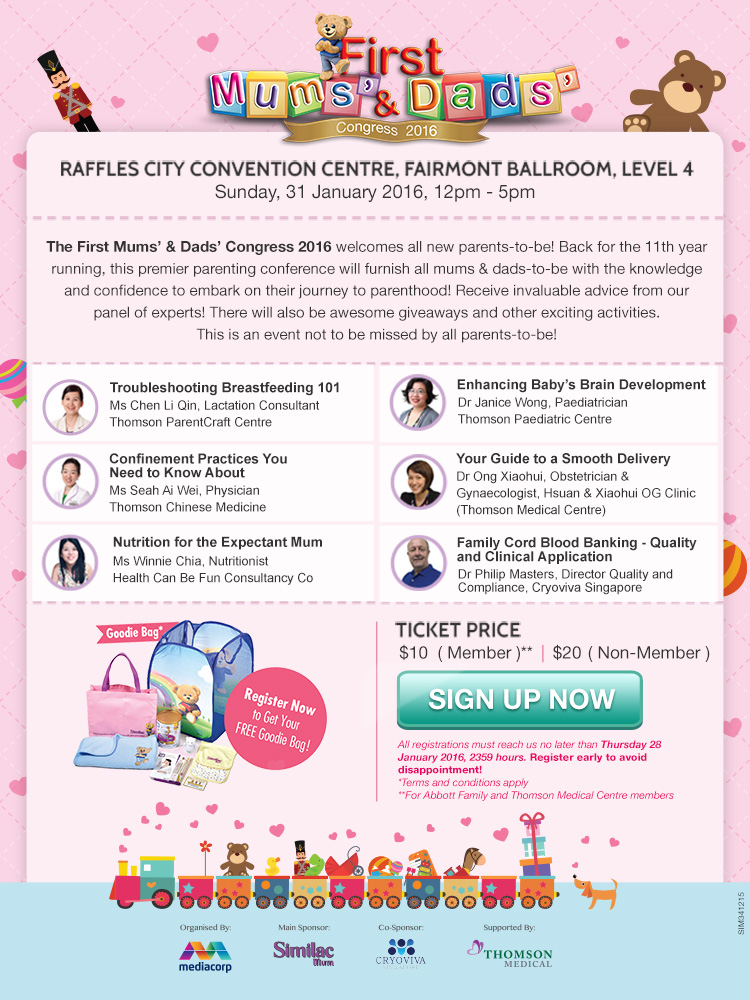 Click here for a larger view.
All registrations must reach us no later than Thursday 28 January 2016, 2359 hours. Register early to avoid disappointment!
*Terms and conditions apply
** For Abbott Family and Thomson Medical Centre members