People often described young children's learning ability akin to a "sponge" or a "new piece of paper". And it's of no surprise that they do! According to numeral experts in the early childhood field, young children before the ages of 6 months to 5 years of age are most receptive to learning and picking up new skills.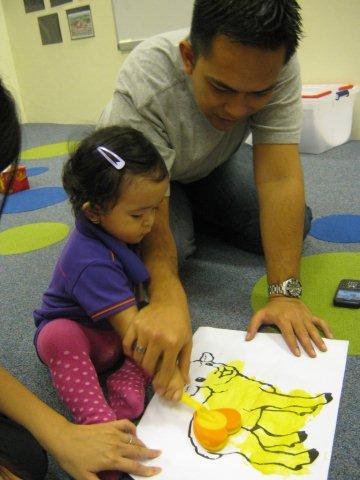 Before the age of 2, their motor and cognitive development skills will take the steepest climb. Think of when your little ones started to learn to crawl, toddle, walk and run? How about when they uttered their first word?
Little ones learn and pick up skills at speeds and moments when you least expect it. As their caregivers, parents and teachers alike, we should provide a stimulating environment for the young ones in order to create teachable moments for them. And such teachable opportunities should be seized as these are the best times to enhance their learning experiences.
With assistance from adults to make the learning fun, chances of children understanding and retaining the concepts are increased as well! Often, adults are often stumped at this question, so how do we create teachable moments? I would say, through sharing a story! Storytelling is a wonderful tool to engage children with, and why will it not be?
Through the pictures, they are able to use their imagination to perceive the story and can create their own understanding. Through repetition of the rhyming words, they are building the foundation on learning how to pronounce words in the future. Through the sentences, children can have an initial understanding on sentence structuring. In a nutshell, storytelling allows children to learn in a meaningful and interactive manner together with the storyteller!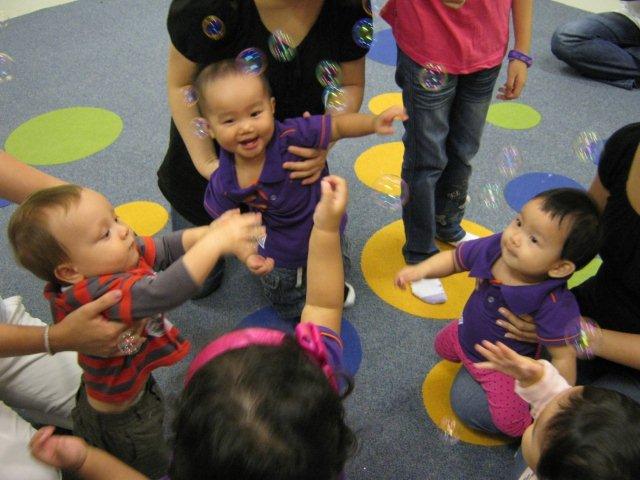 The BEC programme caters to young children between 8 months to 36 months. Available on a weekday, the BEC programme emphasizes on extending content for knowledge and learning through building routine, enhancing fine & gross motor skills as well as extending attention span through creating meaningful moments of interaction. Literacy moments are infused into the lessons by the teachers reading aloud to the children. Opportunities to express creativity and self-expression are integrated into the lessons through effective sharing of song and movement moments.
As the child grows older, identification skills are translated into oracy skills and then finally print concepts through exposure into pre-writing skills as early as 24 months. To enrich learning, a second language is built into the lesson structure at this time too. For options on a weekend, parents can choose to go for the WHIZ programme which offers the same learning objectives on a once a week basis.
All said, there is no limit to learning for the young ones. At LEAP, we regard every child as an individual gem, ready to shine and sparkle with exposure to the right amount of encouragement, patience and teaching.
Call us at 66340828 to find out just how you can capture that moment for your child to enhance their learning through the BEC programme offered at LEAP SchoolHouse!

LEAP SchoolHouse Pte Ltd
Address: 180 Kitchener Road, #09-09/10, City Square Mall, Singapore 208539
Tel: 6634 0828
Email: contact@leapschoolhouse.com.sg
Website: www.leapschoolhouse.com.sg
Facebook: www.facebook.com/leapschoolhouse