Boost your child's talents this school break with fun and educational camps!
Discovery Camps is partnering with international educational experts such as Lorna Whiston Schools (Singapore), Collegewise (U.S.A) and BSD code + design academy (Hong Kong). From Drama to Robotics, here are 5 exciting programmes to check out.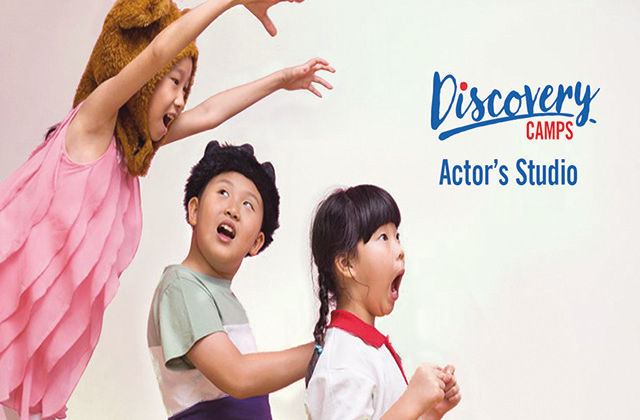 1. English Explorers by Lorna Whiston Schools
For children age 3 to 8
English Explorers focuses on nurturing and developing children's speaking, listening, reading and writing skills to ensure they stay ahead during school holidays.
2. Actor's Studio by Lorna Whiston Schools
For children age 6 to 11
Build confidence in public speaking through Drama. Children will think, explore, sense and experience through the dynamic medium of creative drama.
3. LEGO® Robotics
For children age 6 to 11
Let children be immersed in science, engineering and maths with LEGO® Robotics. Watch them bring robots to life as they brainstorm, build and experiment!
4. Code Academy by BSD Code + Design Academy
For children age 7 to 14
Learning to code for games helps children grasp fundamental programming concepts. Children will learn how to work with online applications such as HTML, CSS and JavaScript.
5. College Bootcamp by Collegewise
For children age 14 to 18
Stand out and excel in University applications. In-depth guidance is provided on how to perfect one's CVs, understanding the application process, interview strategies and college research will be taught.
Why parents will love it too
All-inclusive price of $575/child (one week) covers everything
Easy fuss-free online booking
Conveniently located at United Square, Novena
Parents are invited to their child's showcase on Fridays
When: 20 November to 22 December 2017
Tel: +65 6664 8122
Email: info@discoverycamps.com
Book online now at www.discoverycamps.com!