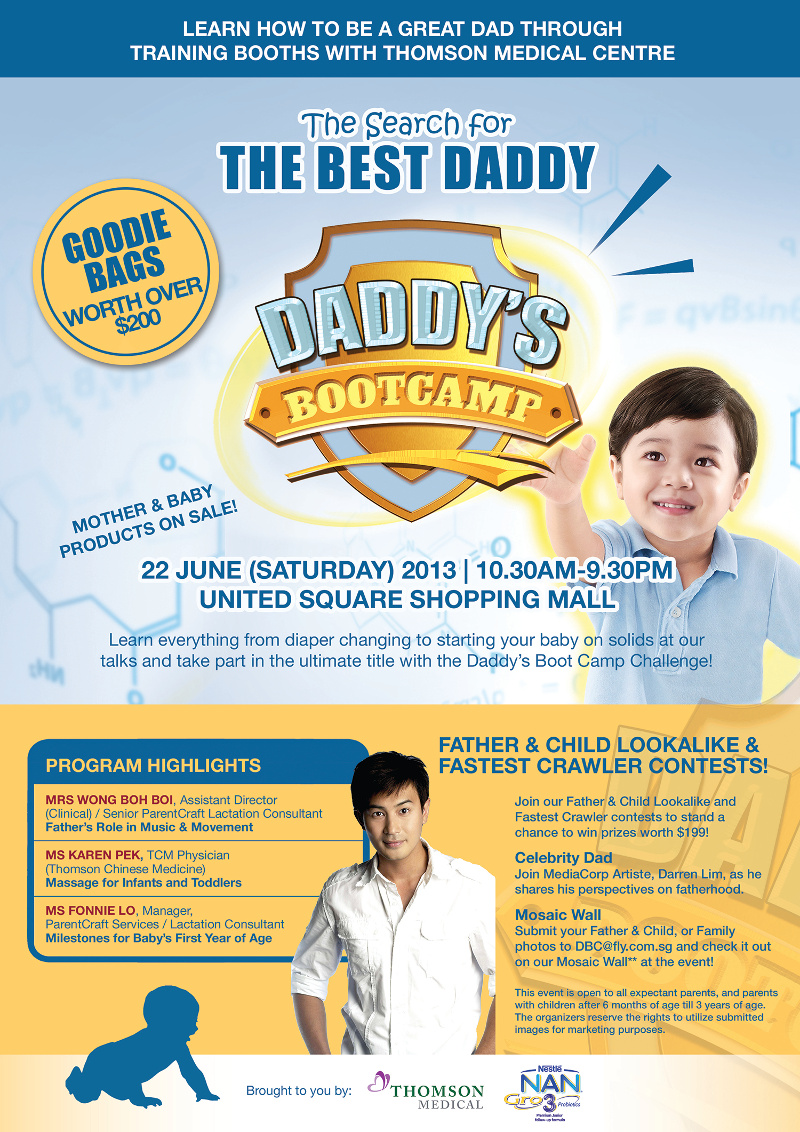 Click here for a larger view.
---
Learn How to be a Great Dad Through
Training Booths with Thomson Medical Centre
The search for
The Best Daddy
Daddy's Bootcamp
22 June (Saturday) 2013 | 10:30am-9.30pm
United Square Shopping Centre
Goodie Bags worth over $200
Mother & Baby products on Sale!
Learn everything from diaper changing to starting your baby on solids at our talks and take part in the ultimate title with the Daddy's Boot Camp Challenge!
Father & Child Lookalike & Fastest Crawler Contests!
Join our Father & Child Lookalike and Fastest Crawler contests to stand a chance to win prizes worth $199!
Celebrity Dad – Join MediaCorp Artiste, Darren Lim, as he shares his perspectives on fatherhood.
Mosaic Wall – Submit your Father & Child, or Family photos to DBC@fly.com.sg and check it our on our Mosaic wall** at the event.
For more information, visit http://bit.ly/1753yY6
Click here for a larger view.
Click here for a larger view.