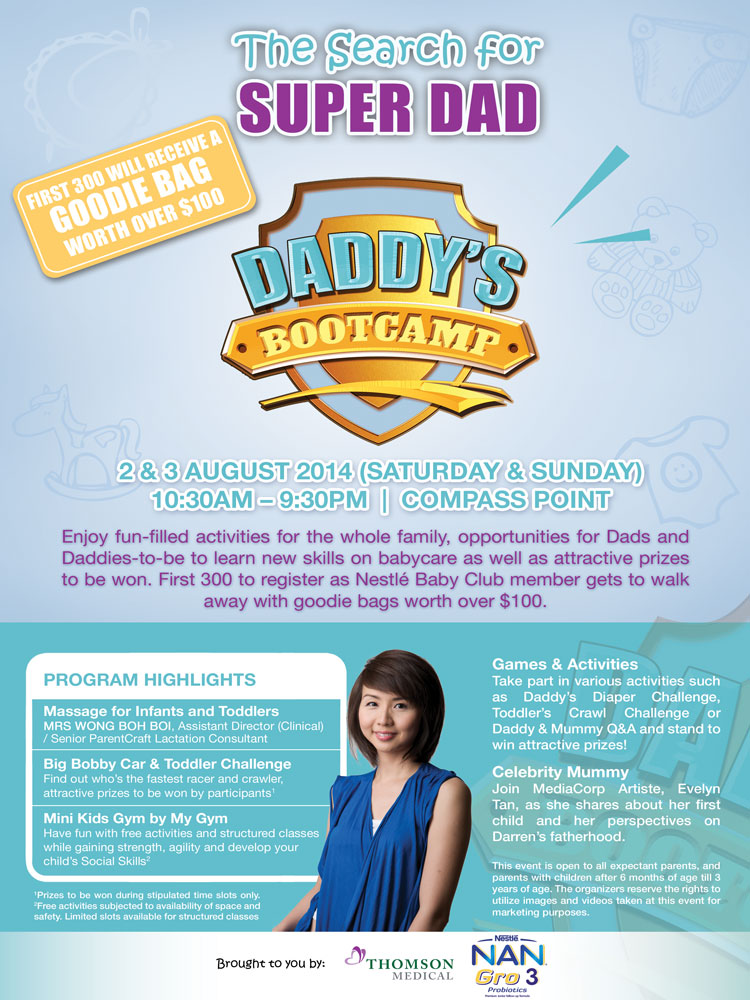 Click here for a larger view.
---
The Search for SUPER DAD
Head down to Daddy's Boot Camp and learn how to be a Super Dad! Exciting activities await for the entire Family.
Date: 2 and 3 August 2014
Time: 10:30am – 9:30pm
Venue: Compass Point
Enjoy fun-filled activities for the whole family, opportunities for Dads and Daddies-to-be to learn new skills on babycare as well as attractive prizes to be won. First 300 to register as Nestle Baby Club member gets to walk away with goodie bags worth over $100.
For more information, visit http://bit.ly/1qjHjY8
For more information, visit http://bit.ly/1qjHjY8