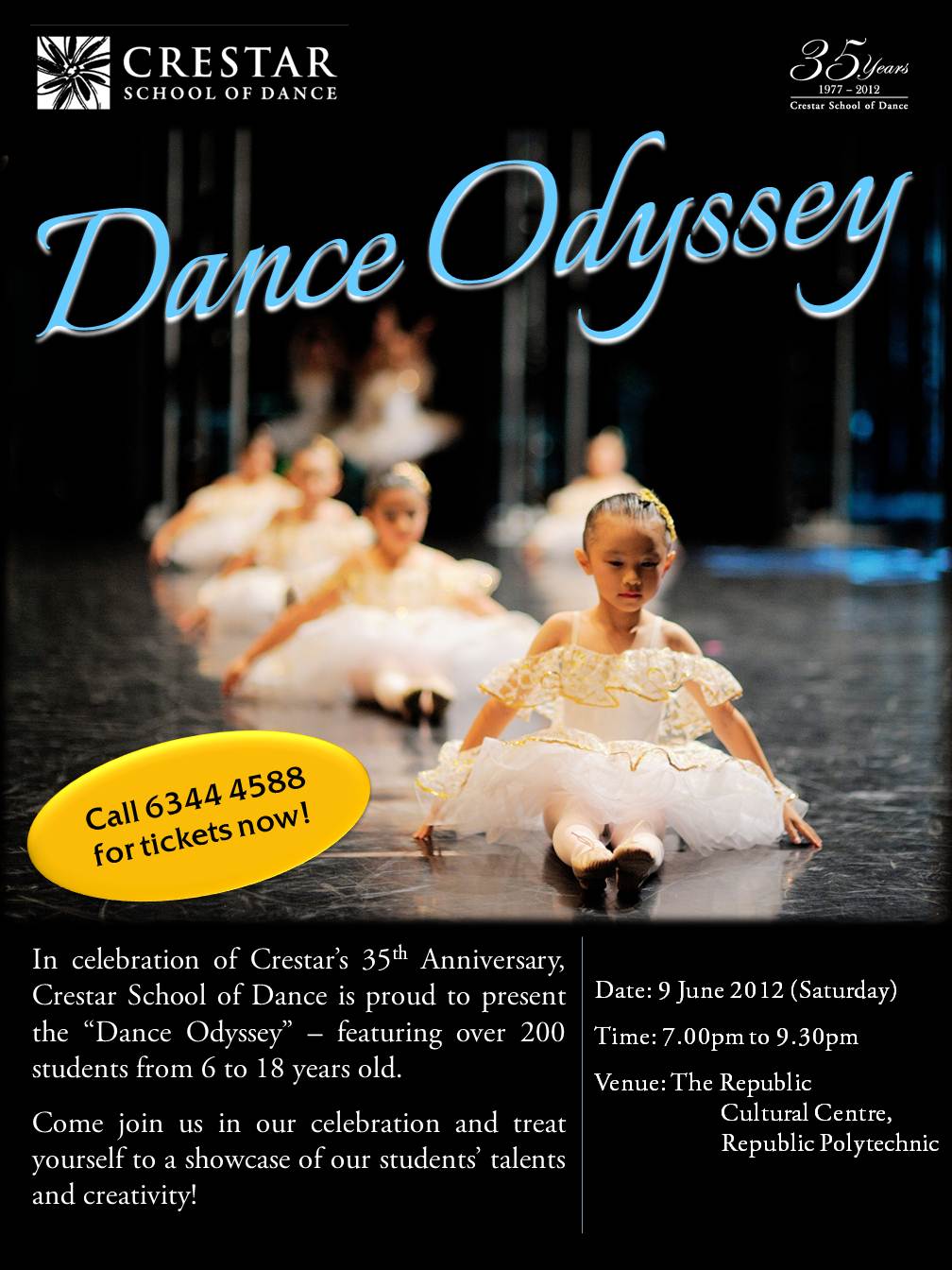 In celebration of Crestar's 35th Anniversary, Crestar School of Dance is proud to present the "Dance Odyssey" – featuring over 200 students from 6 to 18 years old.
Come join us in our celebration and treat yourself to a showcase of our students' talents and creativity!
Date: 9 Jun 2012 (Saturday)
Time: 7.00pm to 9.30pm
Venue: The Republic Cultural Centre, Republic Polytechnic
Call 6344 4588 for tickets now!
For more information, visit here