Children Storybooks Giveaway. Read our Nov Story Book Recommendations and Stand a Chance to Win One of the following books. See end of post for details. Contest ends 15 December 2010!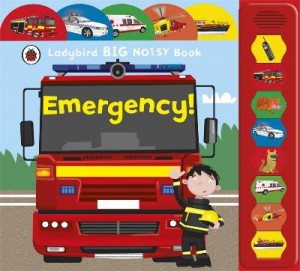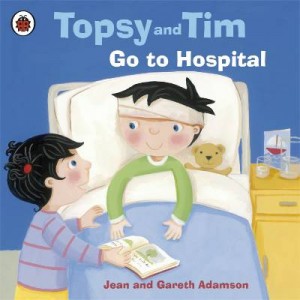 1. Emergency! by Justine Smith

Synopsis:
Emergency! Is a board book filled with fun and excitement for young children! This book talks about the different rescue teams – Fire engine, police car, ambulance, helicopter, life boat arriving at the scene. So what do these rescue squats do? Find out for yourself now!
Through this book, children gained knowledge about the different occupations serving the community. What's even interesting is the eight sound buttons that children can press and listen to when they read along the story. This book coupled with colourful and beautiful illustrations will be a great hit with young children especially children who adore vehicles or these rescue squats!
Age: Recommended for aged 3 and up (younger children may enjoy the book too)
2. Topsy and Tim Go to Hospital by Jean and Gareth Adamson
Synopsis:
Topsy and Tim Go to Hospital talks about Tim who was admitted into hospital as he has sustained a bump on his forehead after falling from the tree. Tim is a little nervous when he was at the hospital but his anxiety soon go away after interacting with the people in the hospital – Doctors and Nurses. There are other children who were there at the hospital to play with. Tim is doing fine in the hospital but Topsy feels left out now and pretends to feel unwell so that she can go to the hospital too.
This story is an excellent book to assure young children who is having their first experience going to the hospital. Young children will feel more comfortable knowing what to expect when they are at the hospital.
Check out the famous Topsy and Tim series that will help to guide parents and children through their first experiences.
Age: Recommended for aged 3 and up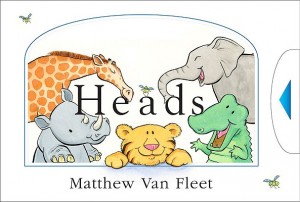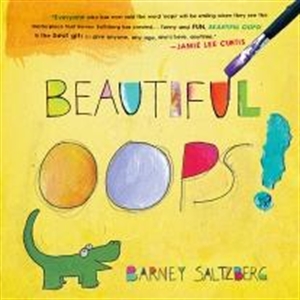 3. Heads by Matthew Van Fleet
Synopsis:
Heads is an interactive and hilarious book for young children touching on some of the body parts of animals – Head, neck, ears, mouth, tongue, nose and eyes. The pages consist of pull-tabs that the children can pull to get a surprise – How about cheeky elephant splashing water at other animal? or rude little hippo burping with his mouth filled with food? This book is filled with engaging and funny illustrations coupled with playful rhymes that will tickle your child when you read to them.
A book that will definitely delights your young ones!
Age: Recommended for aged 2 and up (younger children may enjoy the book too)
4. Beautiful Oops! By Barney Saltzberg
Synopsis:
Beautiful Oops! is a beautiful and inspiring book that teaches children and even adults how to embrace mistakes and transform it into something beautiful.
A life lesson that parents want their children to understand and learn from – It's OK to make a mistake. A mistake is like an adventure in creativity, a portal of discovery. An accidental tear on your paper? Don't be upset about it when you can turn it into something different like the roaring mouth of an alligator. A spill doesn't ruin a drawing – not when it becomes the shape of a goofy animal. The smudge becomes the face of a bunny, a crumpled ball of paper turns into a lamb's fleecy coat-celebrate the "oops" in life.
Barney Saltzberg, the effervescent spirit behind "Good Egg," offers a one-of-a-kind interactive book that shows young readers how every mistake is an opportunity to make something beautiful. A singular work of imagination, creativity, and paper engineering, "Beautiful Oops" is filled with pop-ups, lift-the-flaps, tears, holes, overlays, bends, smudges, and even an accordion "telescope"-each demonstrating the magical transformation from blunder to wonder.
When you think you have made a mistake, think of it as an opportunity to make something beautiful!
Age: Recommended for aged 3 and up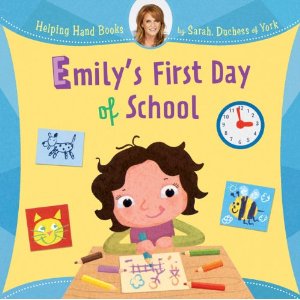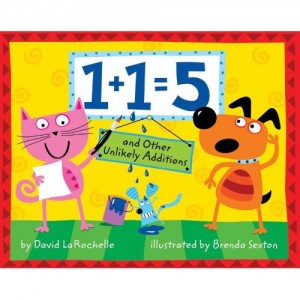 5. Emily's First Day of School by Sarah, Duchess of York
Synopsis:
Emily's First Day of School is a book that talks about Emily's first day in a school – not knowing what to expect. Although Emily's mother has assure her the school will pass by quickly, she doubts it. Soon, class begins and Emily on a full-filled day in school – circle time, story-telling, playin gin the playground, lunch and art. Before Emily realizes, it's already time to go home. Emily can't stop talking and sharing her beautiful day and her new friend with her mother. Now, she is looking forward to her second day of school!
A good book to minimize the anxiety that children faced when they start school for the first time! Don't miss out on the 10 helpful hints that will provide good advices when your child starts school for the first time! Don't forget to check out the series of books by Sarah, Duchess of York that educate and enrich young children's lives.
Age: Recommended for aged 4 and up
6. 1 + 1 = 5 and Other Unlikely Additions by David LaRochelle
Synopsis:
1 + 1 = 5 and Other Unlikely Additions is a book that allows children to take a fresh look at simple addition. Such is the way 1+1=5 kicks off. As the subsequent pages demonstrate, 1+1 can equal just about anything, from 0 (the number of feet on 1 snake and 1 worm) to hundreds (the number of seeds in 1 watermelon and 1 pumpkin). Each problem has a delightfully unexpected solution. The book concludes with the "correct" answer to the question.
After sharing the numerous examples provided, children can be asked to stretch their imaginations and come up with their own quirky equations. The bright digital illustrations, are not only cheerful and attractive, but they also provide subtle clues.. When the page is flipped, the answer is given, alongside artwork to match. This layout encourages students to form their own solutions, which fits perfectly with the theme.
Addition can be fun! It will be a great way to encourage children to think out of the box!
Age: Recommended for aged 5 and up
7. Beauty and the Beast by Robert Sabuda
Synopsis:
Beauty and the Beast by Robert Sabuda is an innovative pop-up version of the classic fairy tale. It has amazing paper structures that will lead readers through the magical story of this age-old story. With artful renditions of the magnificent castle, a life-like Beast, and three-dimensional retelling of a classic tale with surprises throughout is certain to keep your child reading for more.

Age: Recommended for aged 7 and up (younger children may enjoy the book too)
Giveaway Contest
We have one book of each of the above children book titles to giveaway. Total 7 winners. All you have to do is
1. Join The New Age Parents Mailing List below (existing members need not sign up again)
2. Be a fan of The New Age Parents in Facebook
3. Fill in the form below and indicate your choice of book you would like to win
Closing Date is 15 December 2010.
Terms and Conditions Apply.
If you find this article useful, do click Like and Share at the bottom of the post, thank you.
Want to be heard and seen by over 100,000 parents in Singapore? We can help! Leave your contact here and we'll be in touch.