Children Storybooks Giveaway. Read our Feb 11 Story Book Recommendations and Stand a Chance to Win One of the following books. See end of post for details. Contest ends 15 March 2011!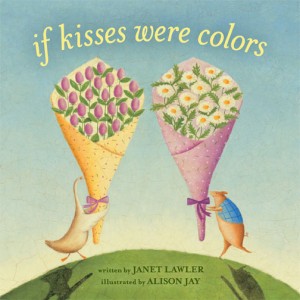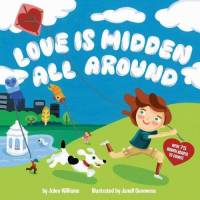 1. If Kisses Were Colors by Janet Lawler
Synopsis:
If kisses were colors contains simple but beautiful verses that sounded like a poem. Kisses are compared to immeasurable amount of colors, pebbles, comets, flowers, raindrops, acorns, snowflakes, and blankets to signify a mother's love for her baby. It expresses the immeasurable love that parents have for their children – warmer than a wool blanket, sturdier than an oak tree, brighter than a rainbow. It's a sentiment that will soothe and delight the adults as well as their young ones.
Children will love the soft and beautiful illustrations, the funny illustrations and the simple rhyming words. Young children may not comprehend the metaphors used, but they will enjoy this affectionate and sweet story of love.
Age: Recommended for aged 2 and up (younger children may enjoy the book too)
2. Love is Hidden All Around by Julee Williams
Synopsis:
Love is hidden all around is a book with a simple story plot suitable for young children. The easy to read and rhyming sentences encourage emergent readers to read along with the adult. What's captivating for the young children is that they will enjoy taking up the quest to search for the hearts that are hidden in the pages of the book. Interestingly, children get to read and count at the same time!
Age: Recommended for aged 3 and up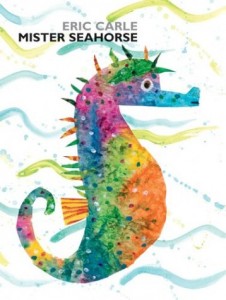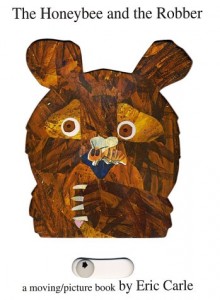 3. Mister Seahorse by Eric Carle
Synopsis:
Mister Seahorse is a book that features several endearing animal characters while delivering some intriguing information about underwater sea creatures. The focus of the story was on the noble roles of some male sea creatures such as Mister Seahorse, the main character who takes the responsibility and cares for the unhatched eggs and patiently care for them to the day the young ones are born. It is definitely a good one to stop stereotyping and talk about the diverse and shared roles of both parents.
This is a beautiful book with colourful and creative illustrations that will no doubt, attract the children's attention. The story truly depicts the responsibilities of real seahorses in the wild and other sea creatures. This will be an awesome book to provide young readers with excellent information about underwater creatures and interesting series of the male sea creatures.
Age: Recommended for aged 4 and up
4. The Honeybee and the Robber by Eric Carle
Synopsis:
The Honeybee and the Robber talks about a little honeybee's adventure from sipping nectar from beautiful flowers, flying and avoiding hungry birds and fish and dancing with a butterfly. Before the day end peacefully back home in the busy hive, there was an intrusion. It was a hungry bear trying to steal the honey. The brave little honeybee saves the day by stinging the big bear's nose. With more bees' help, they manage to chase away the big bear. All the honey and bees were safe again.
This is a truly beautiful book filled with attractive images, ingenious pop-ups and movable images that brings the little story to life! No doubt that Eric Carle's masterpieces are always a big favourite with young children and adults.
Age: Recommended for aged 4 and up (younger children may enjoy the book too)
Our Children's Books are reviewed by Crystal
Giveaway Contest
We have one book of each of the above children book titles to giveaway. Total 4 winners. All you have to do is
1. Join The New Age Parents Mailing List (existing members need not sign up again)
2. Be a fan of The New Age Parents in Facebook
3. Fill in the form below and indicate your choice of book you would like to win
Terms and Conditions Apply.
If you find this article useful, do click Like and Share at the bottom of the post, thank you.
Want to be heard and seen by over 100,000 parents in Singapore? We can help! Leave your contact here and we'll be in touch.