Are you looking high and low for the BEST organic products for your baby or for your whole family?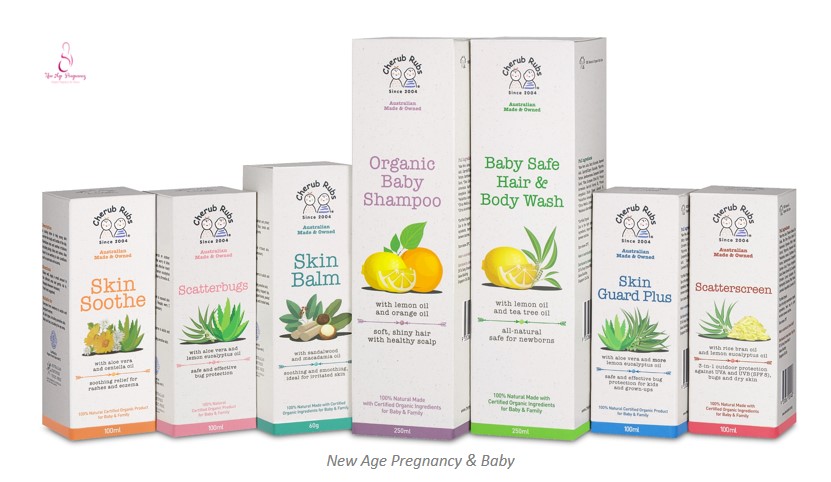 Cherub Rub range of products comprises of hair and body wash, shampoo, insect repellents and sunscreen that contain up to 95 percent organic ingredients sourced from Australia and are certified toxic-free!
With its organic and toxic-free body care range, Cherub Rubs aims to offer the natural way to holistic bodycare for both babies and the whole family.
We are giving away a whole range of Cherub Rubs products worth $180 for 1 lucky winner!
Cherub Rubs giveaway set includes:
Baby Safe Hair & Body Wash – soft naturally lathering shampoo and body wash ideal for the whole family
Organic Baby Shampoo – made using certified organic oils that will leave hair shiny, bouncy and soft
Skin Balm – rich and nourishing cream that works perfectly on the hands, face and body
Skin Soothe – contains cooling gel to help young skins survive the rough and tumble of the day. Perfect for relieving dry or itchy skin conditions
Scatterbugs – safe and effective aloe vera-based gel containing lemon eucalyptus oil to keep nasty bugs away
Skin Guard Plus – a stronger Scatterbugs formula, with extra Organic Lemon Eucalyptus Oil. Specially formulated for teenagers, adults and pregnant women on outdoor activities
Scatterscreen – all natural, non-greasy 3-in-1 outdoor skin protection for the whole family
To take part in the giveaway, follow the steps below:
1. Like us on Facebook or Follow us on Instagram.
2. Join at least one of our Facebook Groups below:
3. Fill in the form:

4. Like and Share (set to public) this Facebook post.
Giveaway ends 10 January 2018.
Important notes:
Winners will be notified via phone and email.
Collection of the prize will be at New Age Consulting office.
Winners are required to produce their NRIC during prize collection.
Terms and conditions apply. Please also read our Privacy Policy.
For more contests and giveaways, go to The New Age Parents Contest Page