Camouflage will be having a Kids' Photo Contest. Stand a chance to win some great prizes worth up to $1500! To take part, simply follow the instructions below
Step 1 : Parents should email their kids' photos wearing ONLY Camouflage Apparels. (Tops & Bottoms / Dress must be from Camouflage.).
Step 2 : The contest will start on 15th September and end on 15th October 2011
Step 3 : Parents should email the photos to enquiry@camouflage-kids.com with the following details
Email title: Camouflage Kids' Photo Contest
Your Name:
Child's Name:
Child's Age:
Contact Number:
Step 4 : All the photos received will be posted on Camouflage facebook
Winners will be selected according to the following categories:
Category A : 12 to 23 months
Category B: 2 to 4 years old
Category C: 5 to 6 years old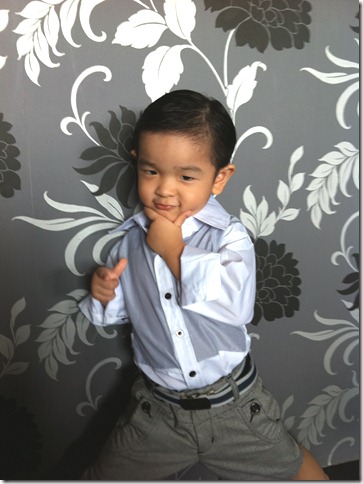 Each Category will have 3 Prizes namely :-
'Most Photogenic Model' wins $300/- worth of vouchers
'Most Stylist Model' wins $150/- worth of vouchers
'Best Smile Model' wins $50/- worth of vouchers
Results will be posted out in their Marketing Media by 4th November 2011. Winners will be notified by email accordingly.
Note: All pictures received will be used in Camouflage Kids Marketing Media eg. Facebook, Website, Announcements, Outlets.
For more information on Camouflage, visit www.camouflage-kids.com or Camouflage Facebook

Terms and Conditions Apply.