This November, Singapore's wildlife parks – Singapore Zoo and River Wonders – will host Brickosaurs World in the first-ever showcase in Asia featuring more than 60 life-sized dinosaurs. The event also features an immersive maze of hidden clues and puzzles which will create an interactive playground for explorers to get lost in archaeological wonders. The pre-historic terrestrial vertebrates will come to life using 1.5 million LEGO® bricks constructed over a period of 8,548 hours.
Image credit: Mandai Wildlife Reserve
Image credit: Mandai Wildlife Reserve
"As a species, dinosaurs are awe-inspiring and possess an evergreen appeal amongst so many generations of children and adults", said Irene Lin, Chief Marketing Officer, Mandai Wildlife Group. "This fascination creates opportunities for impactful community engagement about mass extinctions. In partnering Bricklive!, we are able to relive the age of the dinosaurs and reflect on the future of our planet which is facing serious threats from factors like climate change. Every action now, to protect our world, counts."
From 13 November 2021 to 3 May 2022, visitors to both parks located at Mandai Wildlife Reserve will come close to phenomenal brick displays which range from a massive T-Rex to the mighty plesiosaurs to tiny raptors on interactive digital trails. The Brickosaurs on these self-guided trails will lead explorers on journeys to discover animals on the brink of extinction, what can be done to save them and highlight the importance of actions to conserve the wildlife and biodiversity that exist today.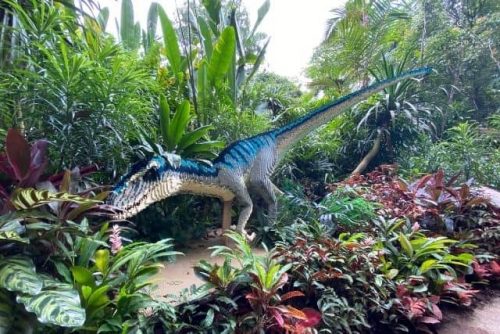 Image credit: Mandai Wildlife Reserve
➡️ Related Read: Where to see Dinosaurs in Singapore
Families can also set out to identify lost dino fossils together and take part in craft workshops to make their very own dino masks and mini figurines using recycled materials and origami techniques. The focus of these activities is to highlight ways we can reuse, recycle and reduce our impact on the environment every day.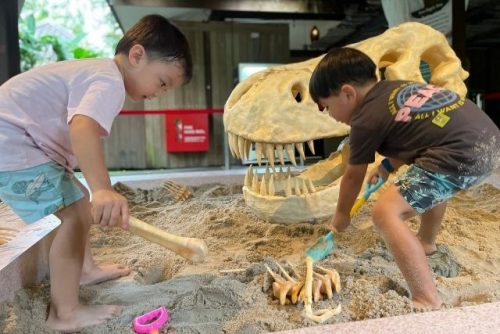 Image credit: Mandai Wildlife Reserve
Image credit: Mandai Wildlife Reserve
In a first by The LEGO® Group, an outdoor LEGO® pop-up store will be set up at Singapore Zoo's Pavilion by the Lake. Visitors can redeem an exclusive LEGO® Minifigure which are complimentary with every child admission ticket. Families can be inspired by unique diorama displays and then build their very own creations at LEGO® Playtables.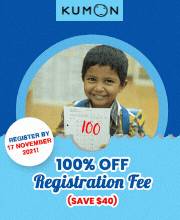 A series of exclusive dino-themed merchandise has been created for Brickosaurs World, ranging from apparel to bags and lunchboxes which are available at the parks' gift shops while stocks last. For more information, please visit here.
You can purchase tickets to Singapore Zoo via Klook or KKday and River Wonders via Klook or KKday.
---
It's the weekend and are you looking for things / activities to do? Check out our weekly roundup of Things To Do This Weekend In Singapore.
* * * * *
Stay in touch! Subscribe to our Telegram here for our latest updates.
Like what you see here? Get parenting tips and stories straight to your inbox! Join our mailing list here.