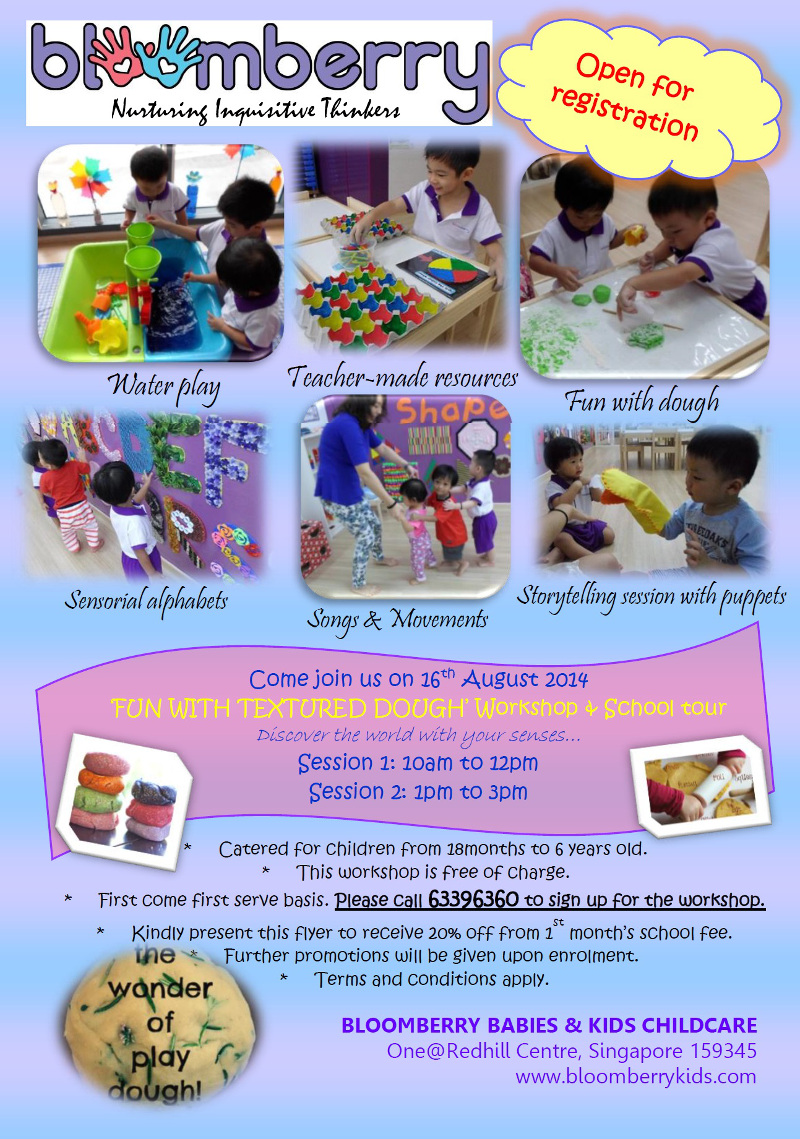 Click here for a larger view.
---
Bloomberry Babies & Kids is Open for registration
Come join us on 16 Aug 2014
Fun with Textured Dough' Workshop and School tour
Discover the world with your senses:
Session 1: 10am to 12pm
Session 2: 1pm to 3pm
Catered for children from 18 months to 6 years old.
This workshop is free of charge.
First come first serve basis. Please call 63396360 to sign up for the workshop.
Kindly present this flyer to receive 20% off from 1st month's school fee.
Further promotions will be given upon enrolment.
For more information, visit us at www.bloomberrykids.com
* terms and conditions apply.