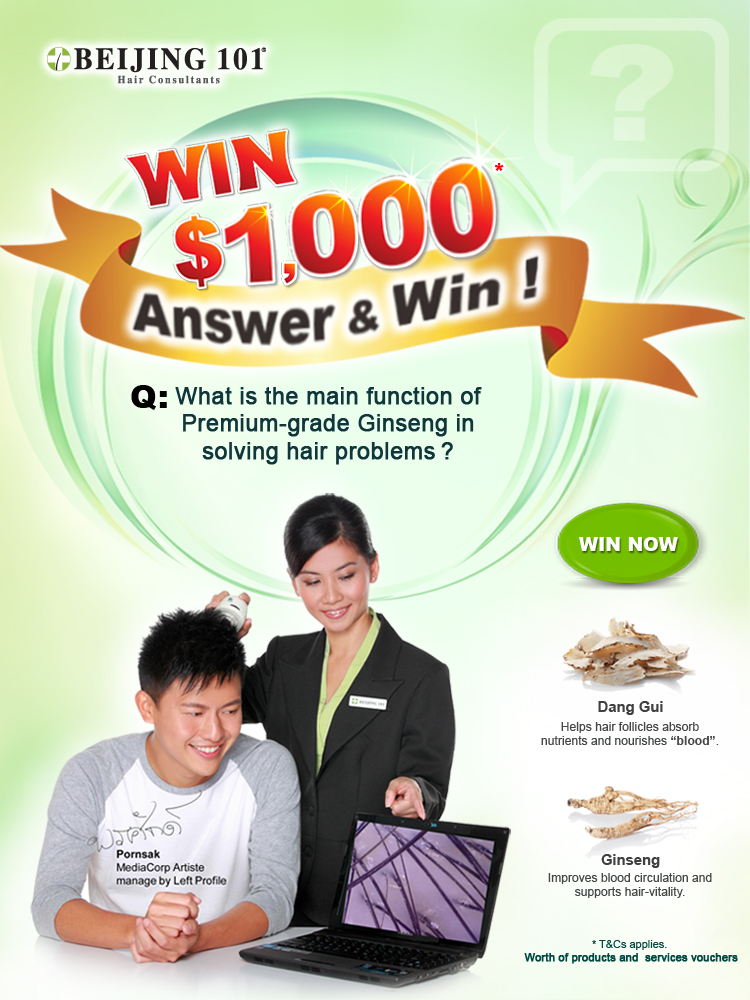 ---
Beijing 101 Hair Consultants
Answer & Win $1,000*
Dang Gui – Help hair follicies absorb nutrients and nourishes "blood".
Ginseng – Improves blood circulation and supports hair-vitality.
Question: What is the main function of Premium-grade Ginseng in solving hair problems?
Enter your answer and details www.beijing101hair.com/thenewageparentsedm
Ends 30 Apr 2013.
* T&C applies. Worth of products and services vouchers.