Baby Loves Disco made the first appearance in Singapore!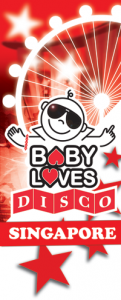 Post Event Write-up:
Excuse me? Who say dancing is only for grown-ups and hippy youngsters?
Baby Loves Disco is here to change that old thinking and mindset! It is thinking of transforming the hippest places into child proof discos as toddlers, preschoolers and parents looking for a break from the routine playground circuit, can come together and dance to their heart's content.
Baby Loves Disco originated in Philly in 2005 and has traveled halfway around the globe to reach Singapore on Saturday Noon, 28th August 2010. It was located at DXO besides Esplanade Mall.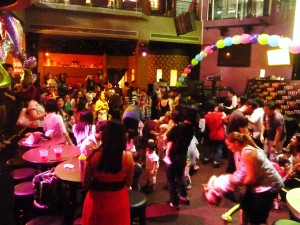 How great was the whole event?
What we would like to say is that, it was indeed something unique and out of the norm!
At Baby Loves Disco Singapore's event, it was not only fun but there's something for everyone – parents get to dance and mingle around; kids had a great time at the dance floor and chill-out place; balloon sculptor from BBOL that processed your special balloon request; finger food, good music to get the little booties grooving  and free flow of juices!
There were also professional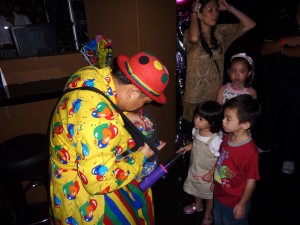 photographers from Colorful Photography dashing across the dance floor trying to capture that beautiful moment of your child grooving to the music.
That's not all, parents and kids get to learn and enjoy special dance moves choreographed and taught by the dance instructors from Studio Wu. No doubt, It really got those LITTLE and BIG hands, legs and booties shaking.
Towards the end, as a wrap up to the whole event, there was a magic show performance by BBOL to brighten up these little kids' faces.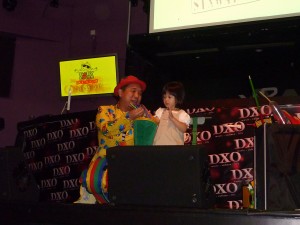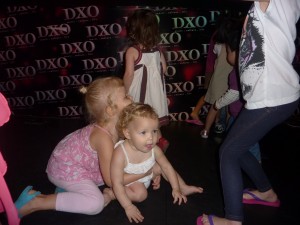 Oh! Did we mention that we simply love the bubble machine? It simply brought a smile on every little faces there.
No doubt this event has brought kids and parents together for a great time!
What's up next? Baby Loves Disco Singapore promises something bigger and special! Perhaps, a Halloween Party awaits? Stay tuned to The New Age Parent for updates!
For more information, visit www.babylovesdisco.com.sg.