Festival expected to attract 1,000 attendees to discover the latest children's content trends and works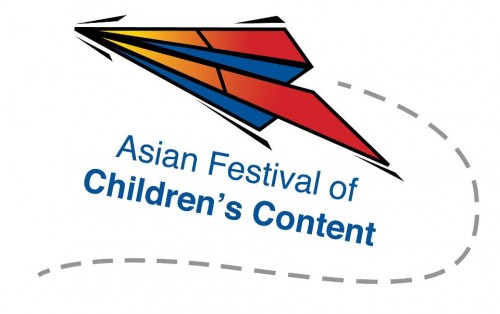 The Asian Festival of Children's Content (AFCC) will return for its seventh run in May 2016, to once again celebrate children's books and content, with a focus on Asian themes. Catered for writers, illustrators, educators, librarians and parents, the Festival will be home to 140 sessions as part of conferences like the Writing & Illustrators Conference and Cross-Platform Summit. A myriad of other activities, including workshops, masterclasses, networking sessions, a book fair and award ceremonies, will also showcase children's literature from the region. Furthermore, in line with the tradition of highlighting kids' content from a specific Asian country at the annual event, Japan is the AFCC Country of Focus this year, as Singapore and Japan mark 50 years of diplomatic relations.
R Ramachandran, Executive Director of the National Book Development Council of Singapore (NBDCS) said, "NBDCS is proud to once again host AFCC, a unique Asian event that connects Singaporean and Asian talents and representatives from various parts of the children's content value chain to interact with and learn from regional and international counterparts. With the many educational sessions, public programmes and awards that celebrate Asia's literary excellence, we hope that the Asian children's content industry will be further developed, as regional content producers gain more knowledge and consumers take greater interest in Asian content."
116 industry experts to speak at AFCC conferences
From 25 to 29 May 2016, about 1,000 delegates are expected to congregate at the annual event, to discover the latest trends and works, as well-established practitioners from 14 countries share their knowledge in creating kids' content. Delegates can look forward to learning from the experiences of close to 60 local literary professionals and more than 50 international speakers, such as:
Shaun Tan (Australia), Academy Award winning artist, writer and filmmaker (Note: The conference session with Shaun Tan will be conducted via video conference)
Dina Rara (Indonesia), Project Manager of International award-winning TV series Jalan Sesama
Calef Brown (USA), who authored #1 New York Times best-seller, Flamingos on the Roof
Felicia Low-Jimenez (Singapore), author of the Sherlock Sam children's detective series
In keeping with current trends, AFCC 2016 will introduce the inaugural Cross-Platform Summit that will delve into multi-platform storytelling, interactive narrative and digital marketing, while providing media and literary professionals with an opportunity to network with each other.
To equip industry professionals, educators and parents with the knowhow to nurture young readers, AFCC will continue to host its other long-standing conferences: Writers & Illustrators Conference, Teachers Congress and Parents Forum.
Early bird discounts for paid conferences end on 31 March 2016.
Celebrating local children's literature
To elevate Singapore-developed kids content, AFCC 2016 will once again place a spotlight on local literary excellence at Celebrating Our Stars. This year, the annual event will feature a review of children's book publishing in the island-nation, and highlight trends that have shaped the children's literary landscape here and beyond.
AFCC 2016 public elements
Free programmes will also be available for members of the public keen on children's literature. This year, the AFCC Book Fair will provide access to a record number of 42 exhibitors where parents, children and the general public explore and purchase a wide range of the latest Asian books for young ones. The bazaar will be held at the National Library Building's open plaza at Level 1, from 25 to 29 May 2016.
Riding on the success of the inaugural Fun with Languages, which attracted 280 participants in 2015, AFCC 2016 will again cultivate children's interest in their mother tongue languages through interactive activities such as performances, skits and story-telling. This will take place on 14 and 15 May 2016, at various libraries around Singapore.
And from 14 May to 3 June 2016, public visitors can also catch a glimpse of artworks by local and regional illustrators at the Book Illustrators Gallery.
Country of focus: Japan
With 2016 being the 50th anniversary of Singapore-Japan diplomatic ties, AFCC 2016 will feature Japan as the Country of Focus. At least 17 authors, translators, illustrators and other industry experts from the country will share their experience in promoting reading, history of Japanese children's literature, and publication of kids' books. Delegates can look forward to hearing from notable individuals such as Yuko Takesako from Chihiro Art Museum, and well-known Japanese author and illustrator Kazuo Iwamura.
Awards to laud literary excellence
AFCC 2016 will also celebrate outstanding Asian content, by presenting the biennale Scholastic Asian Book Award to the best unpublished middle-grade or young adult novel written by an Asian in Asia. Additionally, the Samsung KidsTime Authors' Award will extend the reach of 10 picture books by Southeast Asian authors, by developing these works into digital apps for the Samsung KidsTime platform.
For more information about AFCC 2016, please visit http://afcc.com.sg, and follow AFCC on Facebook and Instagram for up-to-date news about the Festival.