Read this article on Libella Bedwear and answer a simple question, "What does Libella Bedwear Advocates?"
Three lucky winners will win a set of matching Siblings Pajamas worth S$113.60 to 125.60 per set. This contest has ended.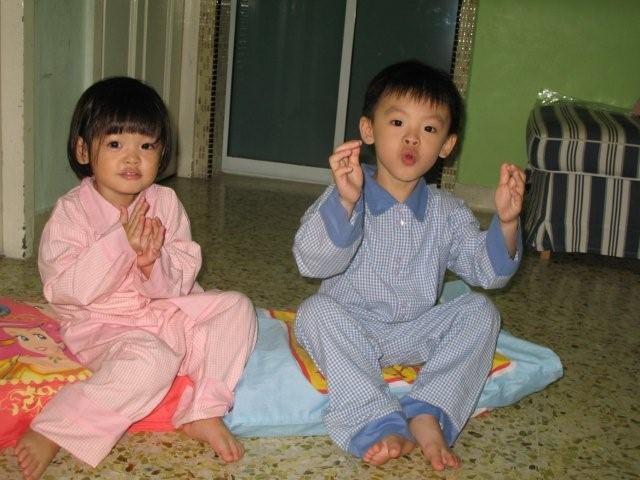 I bought sleepwear for my children on the last two Chinese New Years as it is a Chinese tradition that everything from head to toe has to be new for the New Year. This coming New Year, I have got sibling sleepwear from Libella Bedwear.
After I have my daughter, Ashlyn, I have been looking out for siblings wear for the kids but it is not really easy because of the different gender. However, wearing sibling attire helps the kids bond with each other in a way. If you have read my earlier write-up, I customized siblings T-shirts for my children from Baby At Work and the children are very happy wearing them.
I found out about sibling pajamas from Libella Bedwear and I quickly get two sets of the same design – pink for Ashlyn and blue for Ashton. Here's what I look out for when I select cotton pyjamas for the children.
Materials must be soft and comfortable.
Loosely fit as it will be more comfortable when the kids sleep.
Long sleeves – because the kids sleep in an air-conditioned room.
Design must be simple, neat and clean-cut.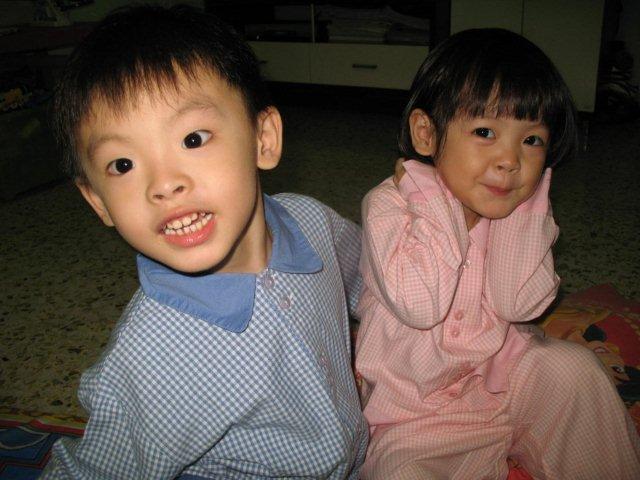 With the wide variety of designs that Libella offers, I find what I want for the children effortlessly. Kids' Cuffs & Collars Check, blue for Ashton and pink for Ashlyn, which matches all that I look out for in a set of sleepwear. The pants come with elastic band with drawstrings. 100% weave-cotton, smart looking and warm enough for the kids in the air-con. What's most important to me is the matching attire that complements the concept of sibling bonding.
If you are a busy parent who gets to bond with your child only at night, it will be an interesting idea to snuggle in bed for story time with family theme sleepwear to enhance family bonding. The children will feel happy and excited with mummy and daddy wearing the same design. For more details, check out Libella Bedwear, an online shop that advocates Family Bonding.
Answer a simple question, "What does Libella Bedwear Advocates?" and stand a chance to win one of the following Siblings pajamas set (worth S$113.60 to 125.60 per set):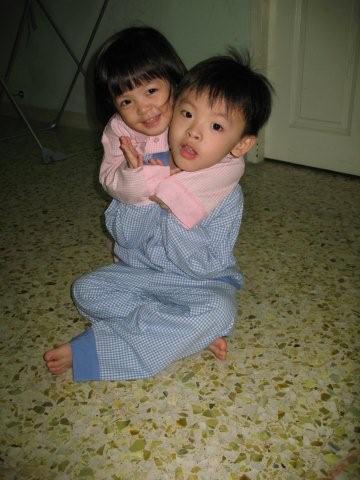 (a) Kids C&C Chambray Collection
(b) Kids Classic Lavender Lance and Green Gregg
(c) Kids Mandarin Pink Poplin
Simply email us at  contest@thenewageparents.com email titled "Libella Bedwear Contest" with the following details
a. Your Name
b. Email Address
c. Contact No
d. Postal Address
e. Your Answer
Contest ends 15 Jan 2010
Terms and Conditions Apply.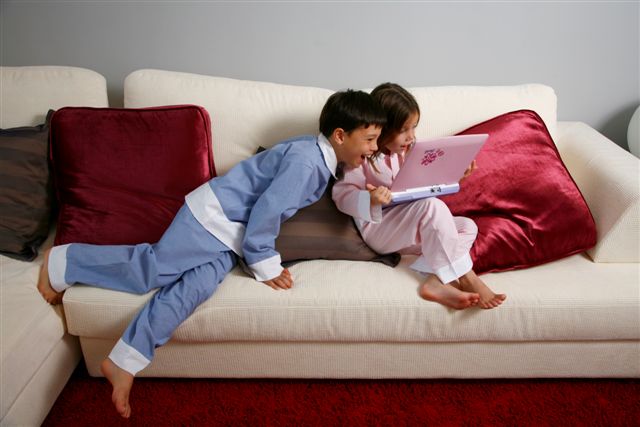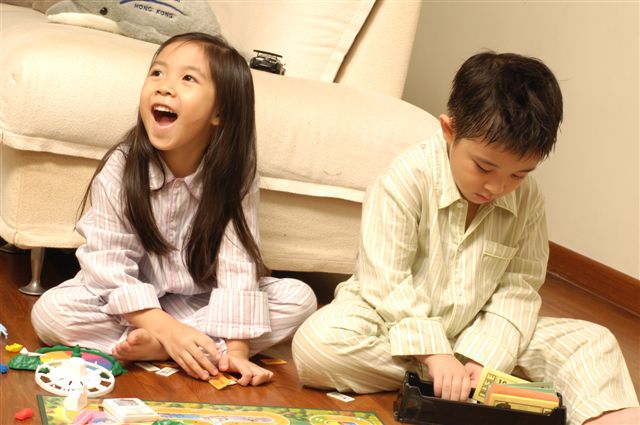 If you find this article useful, do click Like and Share at the bottom of the post, thank you.
Want to be heard and seen by over 100,000 parents in Singapore? We can help! Leave your contact here and we'll be in touch.