Country:

Singapore

Zip Code:

Listed:

September 9, 2019 4:54 pm

Expires:

91 days, 16 hours
Repton Schoolhouse Singapore
Repton Schoolhouse Singapore offers a unique preschool education experience combining the best of the British and Singaporean programmes and traditions for children aged 18 months to 6 years. The combination of these, and a strong foundation in supporting the development of character, enables each child to be guided to grow and develop their potential. Experienced and passionate educators provide a nurturing and supportive environment to inspire a love of life and learning.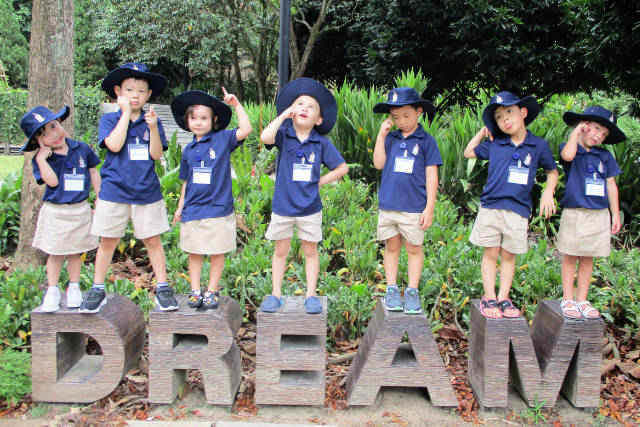 Our Strengths
A Strong Foundation
Best of British and Singaporean academic education programmes and traditions built on Repton's strong foundation since 1557.
Nurturing Environments
Repton provides small and nurturing centres designed to ensure high quality care and an environment that supports each child as an individual in every aspect of their development.
Children of Character
Through the implementation of the Virtues Project, the children experience a positive a nurturing environment and support for developing learning, thinking, personal, social and emotional skills.
Confident, Bilingual Communicators
With a generous teacher to child ratio and a Lead English Teacher and a Lead Chinese Teacher in every classroom, children at Repton become confident and creative communicators.
Active and Engaged learners
Children at Repton experience a holistic curriculum giving them opportunities to explore areas such as the Arts, Humanities, Science and Technology and Sports in addition to Literacy and Numeracy both as part of the daily curriculum and through the extensive after school enrichment programmes.
Our Learning Partnership
Repton believes that school should be an extension of home for our young learners and that their education is most successful when teachers and parents work together in partnership.
Curriculum: Seven Spheres of Learning
Repton Schoolhouse Singapore's curriculum embraces both the Early Years Foundation Stage Statutory Framework and Nurturing Early Learners Curriculum of Ministry of Education Singapore to give our students a firm foundation for success at school and beyond.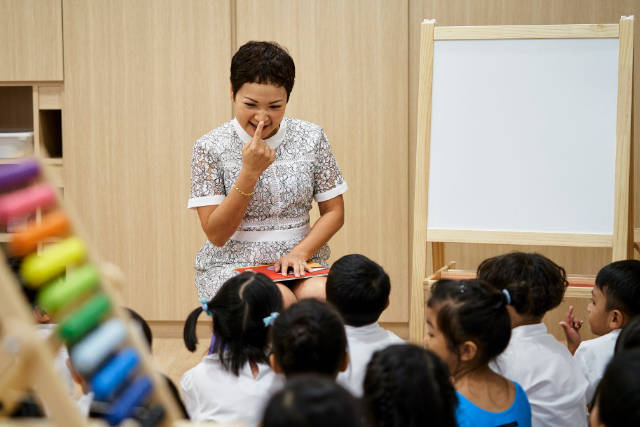 Seven Spheres of Learning:
Language Arts (English and Chinese)
Mathematical Thinking
Healthy Bodies
Personal Empowerment
Creativity and Culture
Inquiring Minds
Experience a truly bilingual environment with a Lead Chinese teacher and a Lead English teacher in every classroom.

Enrichment Programmes
Repton Schoolhouse Singapore provides students with a holistic education, focused on excellence in academic achievement as well as nurturing development of character. Children are given many opportunities to discover and develop their own talents and interests.
Chinese
Art & Design
Ballet
Music and Movement
Coding and Robotics
Children's Yoga
Sports
STEAM
We Offer:
Pre-Nursery (18 months – 2 years old)
Nursery (3 – 4 years old)
Kindergarten (5 – 6 years old)
Full-Day and Half-Day Programmes for Pre-Nursery, Nursery 1 and Nursery 2
3 and 5 Day Programmes for Pre-Nursery, Nursery 1 and Nursery 2
Centres: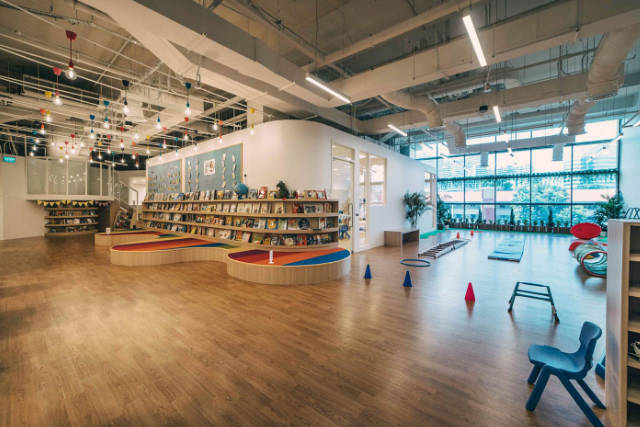 • Repton Schoolhouse Alexandra
321 Alexandra Road
#03-11 Alexandra Central Mall
Singapore 159971
• Repton Schoolhouse Bukit Timah
70 Bukit Tinggi Road
Singapore 289758
School Fees are Inclusive of:
Before and after school care programmes
School holiday care.
o Repton Schoolhouse closes for two weeks at the end of each calendar year.
Daily Lunch and snack provided by high-end healthy caterer, The New Luncher.
Website: www.repton.com.sg
Email: enquiry@repton.com.sg
Tel: 6252 3024
Address: Repton Schoolhouse Singapore has 2 Centres:
• Repton Schoolhouse Alexandra:
321 Alexandra Road
#03-11 Alexandra Central Mall
Singapore 159971
• Repton Schoolhouse Bukit Timah:
70 Bukit Tinggi Road
Singapore 289758
Leave a Comment: