MPM Math
Does your child have what it takes when encountering a difficult Math problem to solve?
A POSITIVE and INDEPENDENT attitude to say "I'll work out this problem by myself !".
Analysis and ability to look for PATTERNS in the wordings or data.
Ask themselves LOGICAL and DIRECT Questions to probe the problem and derive the solutions.
VISUALISE the problem in their mind.
What MPM has to Offer
A well-sequenced Math Program designed around the concepts of Multi-Process & Multi-Model.
96 workbooks per year (from Preschool to P6)
A package of learning tools (manipulatives) for students to build up Math abilities through actual manipulation.
Reasons to Choose MPM
Metacognition
Monitor and regulate student's thinking through PSL (Personalized System of Learning) and questions posing techniques.
Processes
Multi Process & Multi Models problems train student to be "mathematical correct" not just "answer correct".
Conceptual Thinking
Manipulatives develop thorough understanding of concepts and application to solve real life problems.
Skills
Focus on Numerical calculations, Analytical, Spatial visualization, Data analysis, Critical thinking, Pattern etc.
Attitudes
MPM spiral approach promotes enjoyment, confidence and independent learning in Math
Website : www.mpmmath.com.sg
Email: mpm_sghq@singnet.com.sg
Contact: 6253 8260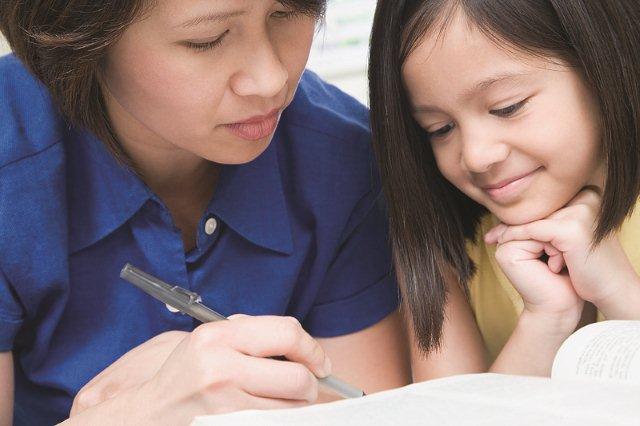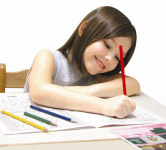 Head Office: 998 Toa Payoh North #02-04 Singapore 318993
Centres in Singapore
Admiralty
Blk 678A Woodlands Ave 6, # 03-01/02 Singapore 731678
9106 1610
Aljunied
Blk 118, Aljunied Ave 2, #01-138 Singapore 380118
9618 3667
Ang Mo Kio
Blk 725, Ang Mo Kio Ave 8, #01-4144 Singapore 560725
6456 9881
Bedok North
Blk 509 Bedok North St 3 #01-99 Singapore 460509
6449 0252
Bedok South
Blk 71, Bedok South Rd #01-250 Siglap Lucky Valley RC Singapore 460071
9877 8904
Bishan
Blk 508, Bishan St 11, #01-390 Singapore 570508
9478 7448
Buangkok MRT
10 Sengkang Central #01-03, Buangkok MRT Station Singapore 545061
9755 5932
Bukit Gombak
30 Bukit Batok St 31, #03-02 Singapore 659440
6100 0676
Bukit Panjang
Blk 256 Bangkit Road #02-73 Singapore 6702556
9631 3798
Bukit Timah
144 Bukit Timah Road #01-28 Beauty World Centre Singapore 588177
9789 0425
Choa Chu Kang Central
Blk 289 Choa Chu Kang Ave 3 #01-262 Singapore 690289
9450 9772
Clementi
Blk 432 Clementi Ave 3 #01-274 Singapore 120432
6778 2890
Dunearn
587 Bukit Timah Road #03-33 Coronation Shopping Plaza Singapore 269707
6465 5332
Hougang Central
Blk 810, Hougang Central #03-214 Singapore 530810
9663 2847
Jurong East
Blk 130 Jurong East St. 13 #02-209 Singapore 600130
6566 7686
Jurong West
Blk 428 Juring West Ave 1 #01-244 Singapore 640428
6567 8148
Khatib
Blk 846 Yishun Ring Road, #01-3629 (2nd Floor) Singapore 760846
6755 9603
Kovan
Blk 211 Hougang Street 21 #01-301 Singapore 530211
9641 5032
Mountbatten
102 Guillemard Road #02-08 Guillemard Village Singapore 399719
8121 1316
Orchard
150 Orchard Road #04-01/02 Orchard Plaza Singapore 238841
9683 6551
Pandan Valley
2 Pandan Valley #01-202, Acacia Court Upper Unit Singapore 597626
9638 6578
Parkway
1 Marine Parade Road, #13-07, Parkway Centre Singapore 449263
6342 0654
Pasir Ris East
Pasir Ris East CC 1 Pasir Ris Dr 4 #01-08 Singapore 519457
9651 7433
Pasir Ris West
Blk 735, Pasir Ris St 72 #02-340A Pasir Ris West Plaza Singapore 510735
8113 2182
Pioneer
Blk 638 Jurong West St 61 #02-12 Pioneer Mall Singapore 640638
9138 2633
Potong Pasir
Blk 147, Potong Pasir Ave 1, # 02-89 Singapore 350147
9021 9959
Punggol
Blk 101C, Punggol Field #01-464 Singapore 823101
9819 9667
Queensway
Blk 158 Mei Ling Street #01-84 Singapore 140158
81120270
Sembawang
Blk 511, Canberra Road #03-01 Singapore 750511
9799 9299
Sengkang
2 Sengkang Square #01-01 Sengkang CC Singapore 545025
8113 2181
Siglap
55 Siglap Road #02-31, Siglap Centre Singapore 455871
9387 8720
Singapore Post Centre
SingPost Eunos Road 8, B2-14, Singapore Post Centre Singapore 408600
8222 1382
Tampines Central
1 Tampines Central 5 #03-12 CPF Tampines Building Singapore 529508
9697 4286
Telok Blangah
BlK 45 Telok Blangah Drive #01-165 Singapore 100045
6270 8225
Thomson
223A Upper Thomson Road Singapore 574355
8121 0691
Tiong Bahru
Blk 18, Jalan Membina #04-03 Singapore 164018
9669 7576
Toa Payoh
124, Toa Payoh Lor 1, #01-485 Singapore 310124
8322 3066
Woodlands
900 Woodlands South Drive #06-03 Woodlands Civic Centre Singapore 730900
6365 5996
Yew Tee
Blk 790 Chua Chu Kang North 6 #01-238 Singapore 680790
9450 9772
Yishun
Blk 102 Yishun Ave 5 #03-137 Singapore 760102
9750 9828
Leave a Comment: