Kidz Literacy Cove
About KLC
Kidz Literacy Cove (KLC) is an educational centre specialised in English literacy programmes that teaches phonics, writing, word recognition and early spelling skills in a fun and interactive way. Our programmes are specially crafted by Victoria Carlton, director of the International Centre for Excellence (Australia). KLC provides programmes for children aged between 3 to 7 years old. At KLC, every child is respected as a unique individual and parents are valued as our teaching partners.
Our Vision
Be an outstanding education cove that nurtures a world of keen and confident learners whose capacity for learning is limitless.
Our Mission
To provide quality education services aimed at building and enhancing the language skills of every child, giving them an edge in their development.
Our Founder
A spirited and dedicated educator, Sarah Toh began her career in the field of early childhood education at an early age. Knowing where her strength and passion lies, she quickly attained her specialisation in the field where she graduated with a Bachelor of Arts (with honours) in Early Childhood Education.
During her years as a preschool educator, Sarah sets high standards for herself when it comes to the planning and implementing of curriculum as she believes that education is about providing meaningful learning experiences for children to learn and develop at their own pace and should never be forced on an unwilling child. "All children have the ability to learn, we should figure that out and teach the way they learn." said Sarah. Most importantly, she also believes that a happy child is one who learns the most and will continue to yearn for more knowledge. This love and passion for teaching subsequently led Sarah to establish Kidz Literacy Cove (KLC) where she aims to further reach out and touch the hearts of the younger generation.
Promoting fun, joy and excellence, Sarah ensures that KLC would be a haven where parents are more than welcomed to be part of their children's education and where children's torch for learning burns bright and strong.
Sarah is currently serving as the principal of KLC. Together with her teachers, she also conducts classes at KLC and constantly monitors the progress of the children.
Uniquely KLC

Our curriculum incorporates the use of Jolly phonics and Jolly grammar, a programme that has been extensively researched and is designed to help all children acquire early literacy skills
Our curriculum is developed over many years of teaching, observations and research by Victoria Carlton, Director of the International Centre for Excellence. Her methods have been used with great success for more than 20 years in Australia
Our teachers are specially trained by Victoria Carlton and have prior experience in the field of teaching
We promote a holistic language development where children are trained to listen, read, write and speak.
We maintain a small student-teacher ratio to ensure that all children are being attended to.
We involve our parents in their children's education
We have a warm and welcoming environment that echoes fun and happiness
Website: www.kidzliteracycove.com
Email: enquiries@kidzliteracycove.com
Contact person: Ms Sarah Toh – 97800786
Address: 13 Lichfield Road, Serangoon Garden Estate Singapore 556833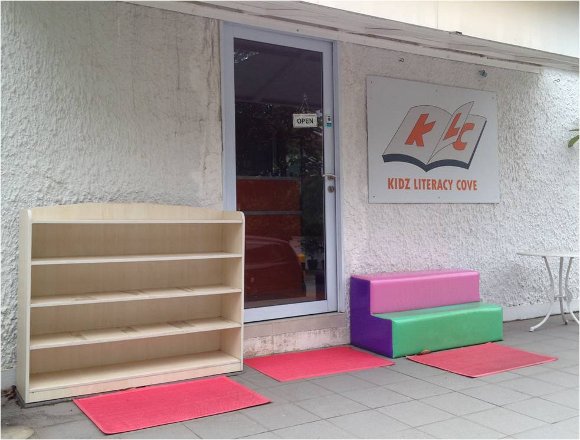 Leave a Comment: