Collagen Punch
Daily Collagen: for busy parents with a peace of mind
As our pure collagen is pharmaceutical-grade, it is used widely in food, health, beauty & pharmaceutical products across Japan since 1976 – 36 years of trusted Japanese quality!
Collagen Punch™ complies with all applicable HSA guidelines. Laboratory test is also done by Singapore Accredited Lab (under HSA's listing).
Collagen Punch™ is featured on Facebook by renowned Nutrition & Health Consultant, Live Wise Pte Ltd.
Daily Collagen wherever you go
Each tube is filled with 5,000mg of silky collagen powder, and specially sealed for hygiene & easy consumption. Simply mix with any beverages such as coffee, tea, cereals, vitamin C drink, milk or even a bowl of soup. Some customers prefer to consume directly for its convenience.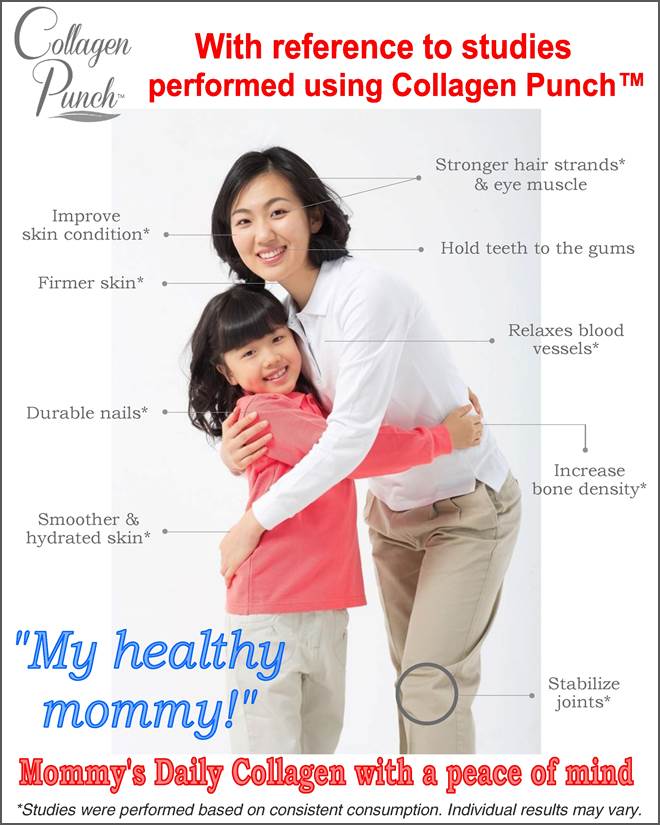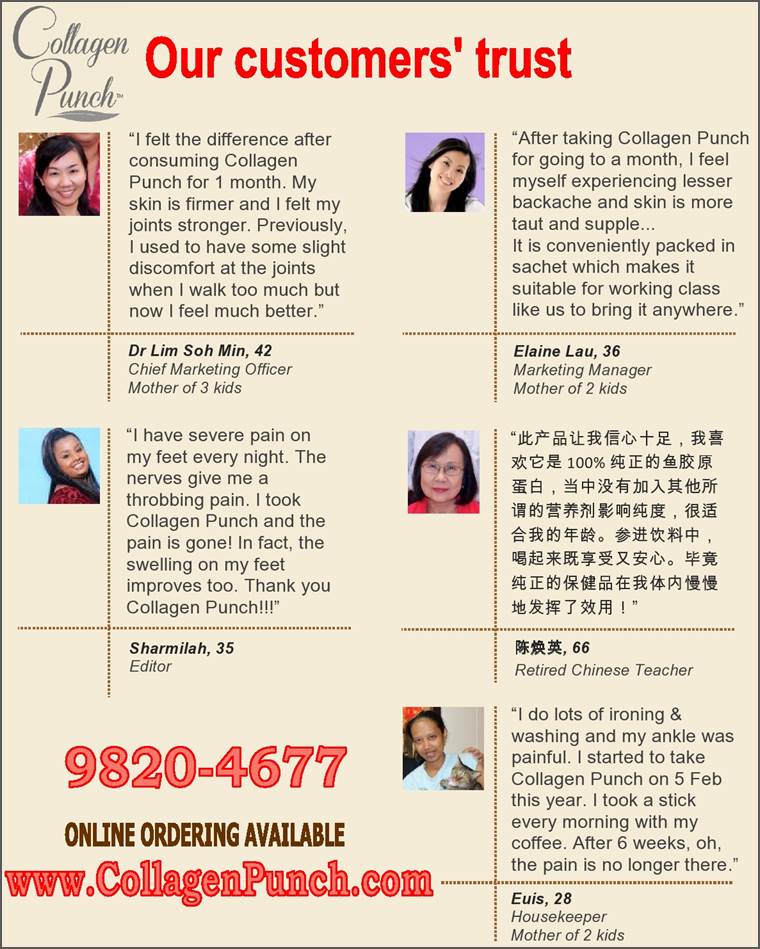 Online ordering is available at www.collagenpunch.com
Alternatively, you may call or SMS us at 9820 4677
Website: www.collagenpunch.com
Facebook: www.facebook.com/collagenpunch
Phone support: +65 9820 4677
Email: info@collagenpunch.com
Or simply go to our website "Contact us" page to communicate with us.
STELLAR YOUNG PTE LTD
Address: 10 Anson Road #26-04 International Plaza Singapore 079903
Leave a Comment: