Built on MOE's learning outcomes, British Council's English courses help your child develop important exam skills and study strategies to achieve academic success.
Registration for 2015 courses starts on 12 October. Sign up now to enjoy up to $600 discount and guarantee your preferred timeslots.
Click here to find out more.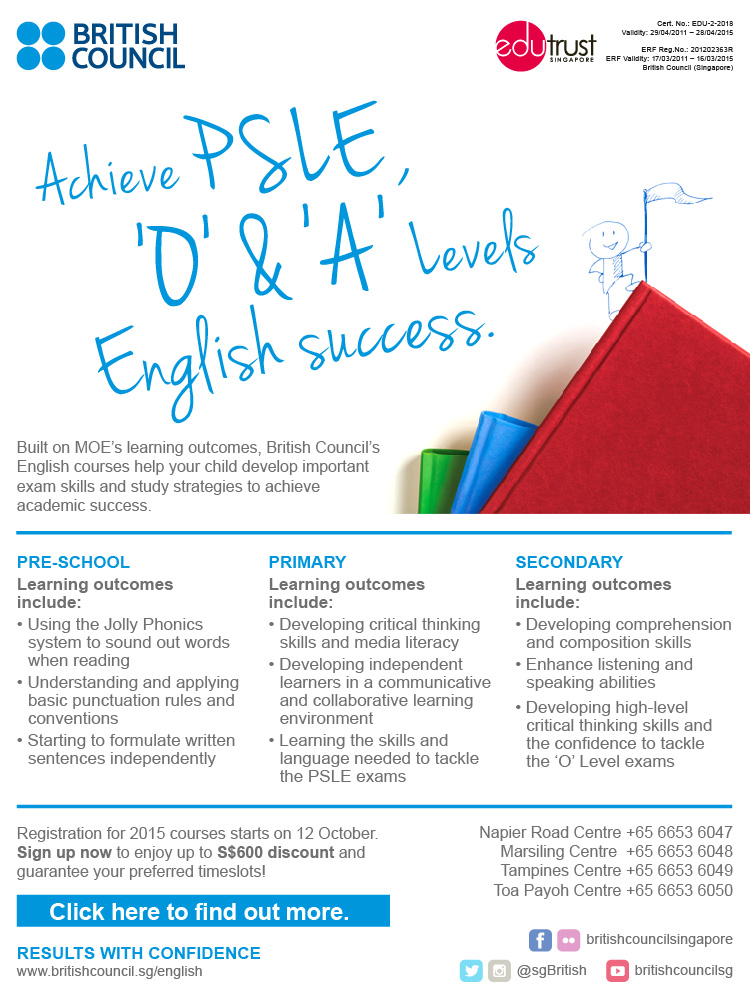 Click here for a larger view.