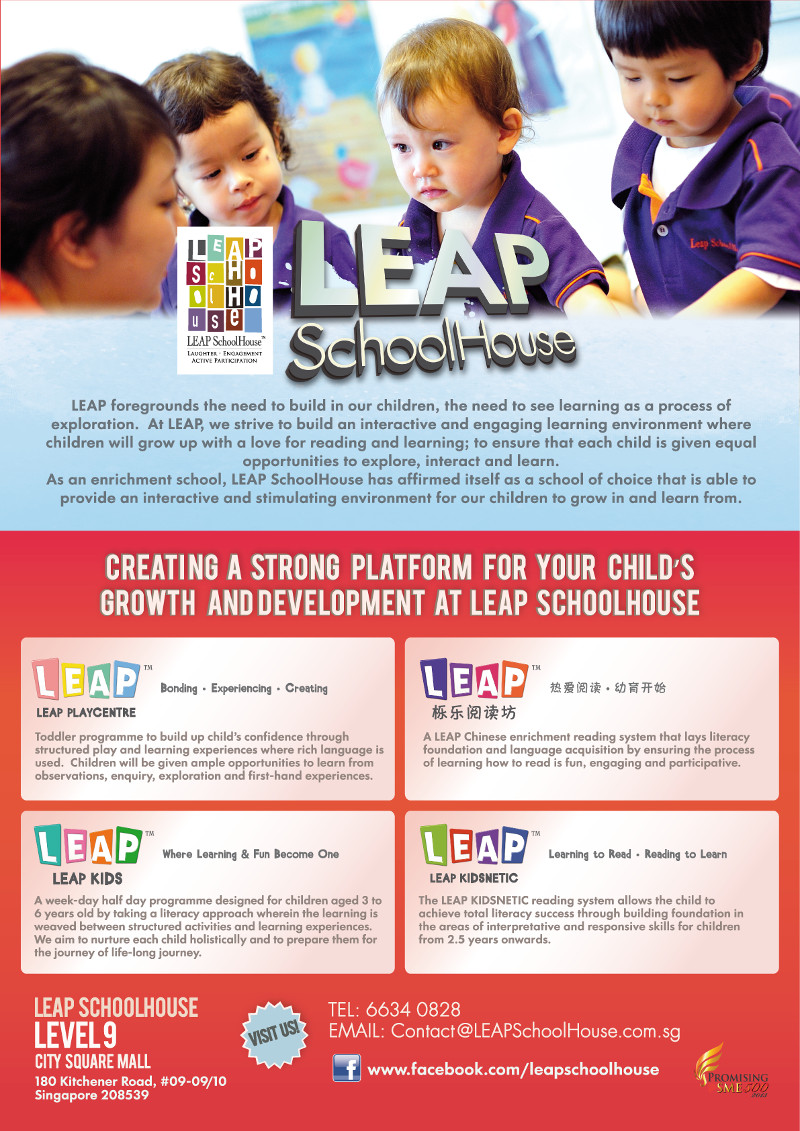 ---
A Brand New LEAP
Creating a Strong Platform for Your Child's Growth and Development LEAP SchoolHouse.
LEAP Playcentre – Bonding * Experiencing * Creating.
LEAP Yu Du Fang.
LEAP Kids – Where Learning & Fun Become One.
LEAP KIDSNETIC – Learning to Read * Reading to Learn.
Visit us at City Square Mall Level 9 180 Kitchener Road #09-09/10 Singapore 208539.
Tel: 6634 0828
Email: contact@leapschoolhouse.com.sg
Facebook: www.facebook.com/leapschoolhouse
Website: www.leapschoolhouse.com.sg/approach.html