Be one of the 20 Lucky Winners to win a $500 Total Comfort Hamper!
Similac Total Comfort is an easy-to-digest formula enchanced with Lutein, AA & DHA for brain and eye development. Simply watch the video to discover the science behind Total Comfort. Answer a simple quix to win Total Comfort Hamper* worth $500.
Watch and Win by clicking HERE.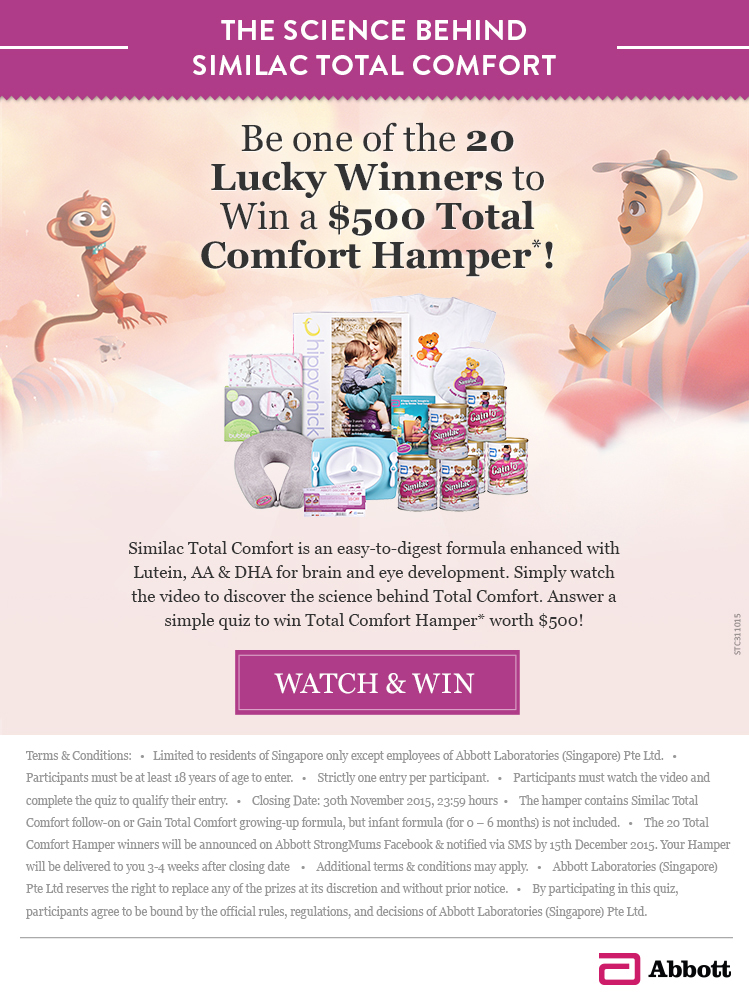 Click here for a larger view.