Snap! Entertainment and The New Age Parents are giving away free Readeez DVDs to 5 lucky The New Age Parent readers. Each winner will get a Readeez Vol 1 DVD. Contest ends 31 Jul 2011. See below for contest details.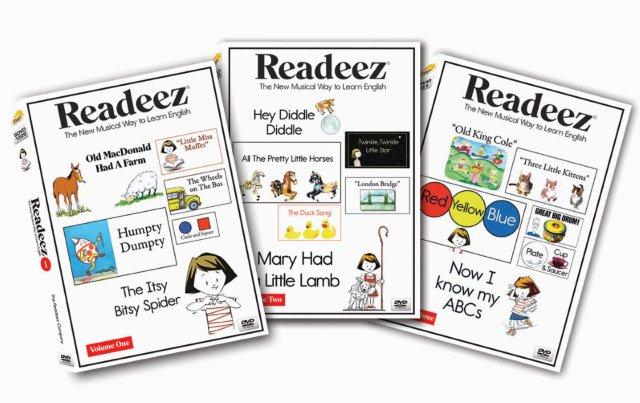 Readeez is a new concept in educational video!
They combine the written word with the spoken word in an original way called SyllableSync™ that gives kids the unique experience of being read to while reading for themselves. With Readeez, words are the stars of the show. They're not subtitles, or sing-along lyrics, consigned to the bottom of the screen.
The immersive Readeez approach doesn't offer a one-at-a time list of random words. Rather, in Readeez videos, words are placed in unforgettable context, delighting children with stories, songs, riddles, rhymes, and distinctive characters.
Parents, children and reviewers LOVE Readeez. We think you will too!
Giveaway Contest
5 The New Age Parents readers will get to win a Readeez Vol 1 DVD. Contest ends 31 Jul 2011. To take part in this giveaway all you have to do is
1. Join The New Age Parents Mailing List below (existing members need not sign up again. New members need to check your email after signup to confirm subscription)

2. Be a fan of Snap! Entertainment
3. Fill in the form below
The contest has ended.
Terms and Conditions Apply.