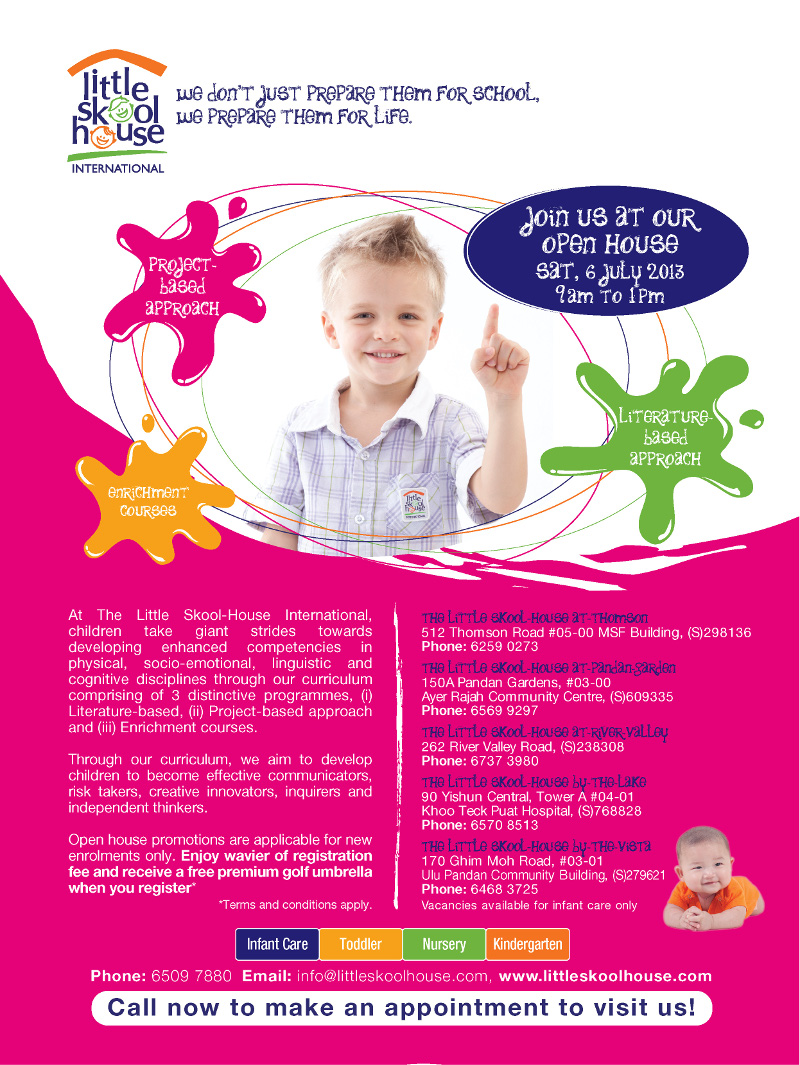 Click here for a larger view.
---
Join The Little Skool-House International at our open house
Sat, 6 July 2013, 9am to 1pm
At The Little Skool-House International, children take giant strides towards developing enhanced competencies in physical, socio-emotional, linguistic and cognitive disciplines through our curriculum comprising of 3 distinctive programmes, (i) Literature-based, (ii) Project-based approach and (iii) Enrichment courses.
Through our curriculum, we aim to develop children to become effective communicators, risk takes, creative innovators, inquirers and independent thinkers. Open house promotions are applicable for new enrolments only.
Enjoy waiver of registration fee and receive a free premium golf umbrella when you register*.
Call 6509 7880 to make an appointment to visit us.
Email: info@littleskoolhouse.com or visit www.littleskoolhouse.com
*Terms and conditions apply.