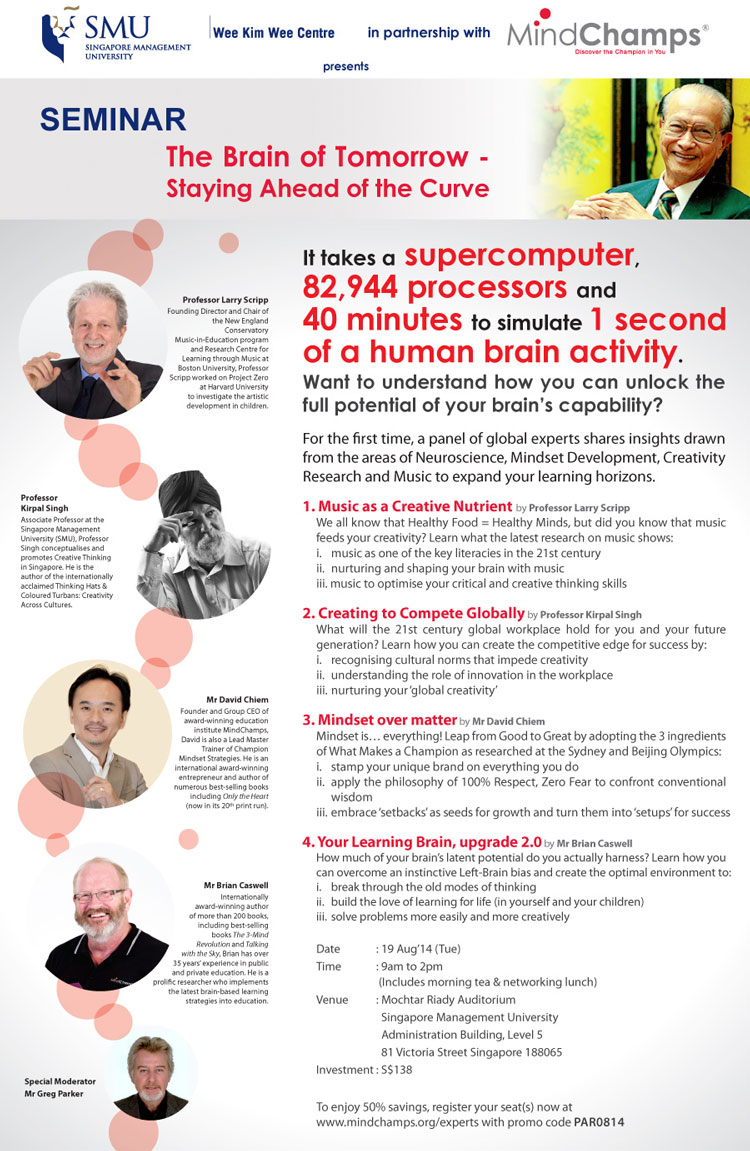 Click here for a larger view.
---
Seminar: The Brain of Tomorrow
Staying Ahead of the Curve
It takes a supercomputer, 82,944 processors and 40 minutes to simulate 1 second of a human brain activity. Want to understand how you can unlock the full potential of your brain's capability?
For the first time, a panel of global experts shares insights drawn from areas of Neuroscience, Mindset Development, Creativity Research and Music to expand your learning horizons.
Enjoy 50% savings, register your seat(s) now at www.mindchamps.org/experts with promo code PAR0814.