20-22 March 2015 | Singapore Expo Hall 5 | 11am – 9pm | Free Admission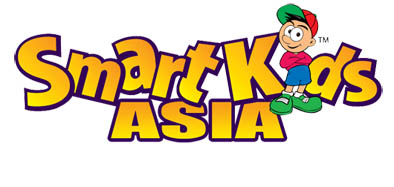 SmartKids Asia, Asia's LARGEST Educational Kids' Fair is a fun family event where parents and children can discover and experience educational stimulation and mind expanding fun! Endorsed by and partnered with high profile influencers, SmartKids Asia offers unparalleled opportunities to explore the potential of children through must-see demonstrations, family-centric exhibits and product booths!
Combining Education, Healthcare and Family Bonding activities, it is an ideal platform for parents to explore and focus on building blocks of a happy child and a strong family relationship for lifelong benefits. Definitely a Not-To-Be Missed Family Fair of the year!
Highlights for SmartKids Asia 2015
Live Meet and Greet Sessions with ‪SpongeBob‬ ‪SquarePants‬ and Kai-Lan daily
The New Paper Readers' Carnival with NERF mazes, Rodeo Bull, Radio-Controlled Car Racing, popular Carnival Games and more!
Fairly OddParents Playzone and have fun with lifesize puzzle, lifesize twister, tv screening and a giant inflatable castle!
Kiss 92 DJs Maddy, Jason & Arnold will be reporting live on site!
Worth more than $850 prizes to be won in bi-hourly lucky draw!
1,000 FREE ‪Swensen‬'s ice cream up for grabs!
1,500 FREE goodie bags for you!
FREE Trial Classes to get a better idea of our exhibitors' enriching courses and services!
More than 150 quality exhibitors!
SmartKids Asia is definitely worth a visit! Mark your calendar, see you from 20-22 March, Singapore Expo Hall 5!
Website: www.smartkidsasia.com