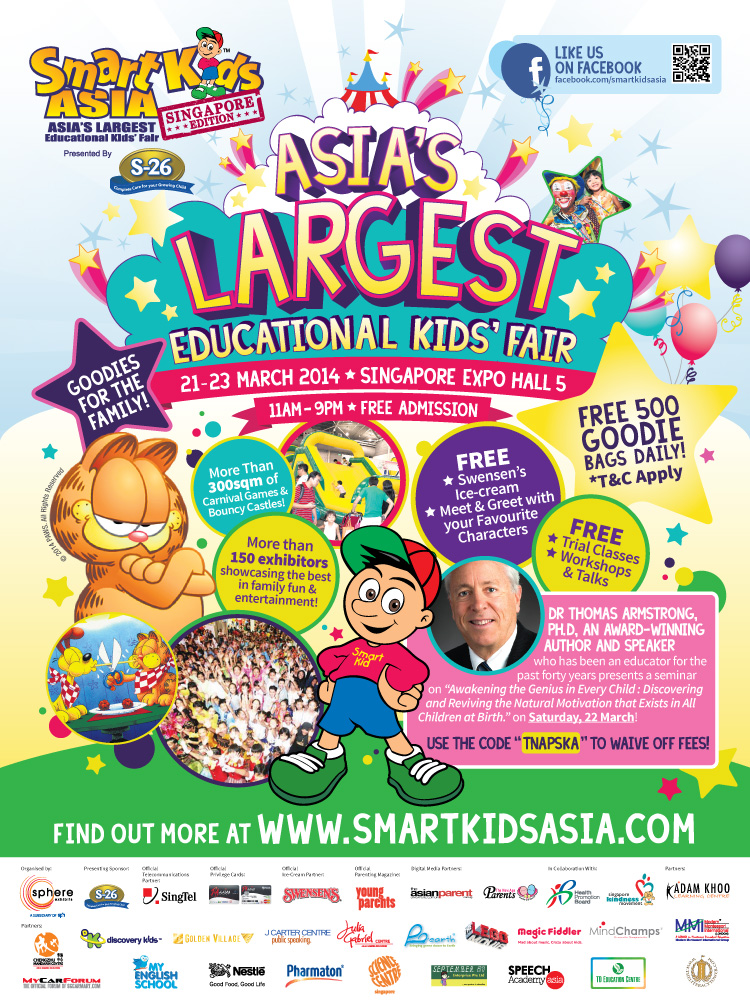 Click here for a larger view.
---
SmartKids Asia 2014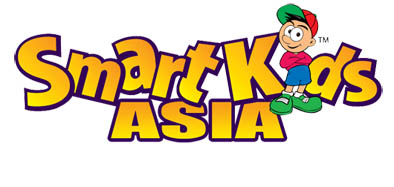 21-23 March 2014 | Singapore Expo Hall 5 | 11am – 9pm | Free Admission
FREE Dr Thomas Armstrong Seminar Talk at SmartKids Asia!
Dr Thomas Armstrong, PHD, an award-winning author and speaker – who has been an educator for the past forty years presents a seminar on "Awakening the Genius in Every Child: Discovering and Reviving the Natural Motivation that Exists in All Children at Birth on Saturday 22 March!
Use the code "TNAPSKA" to waive off fees!
Goodies for the family! Free 500 goodie bags daily! *T&C apply.
Website: www.smartkidsasia.com