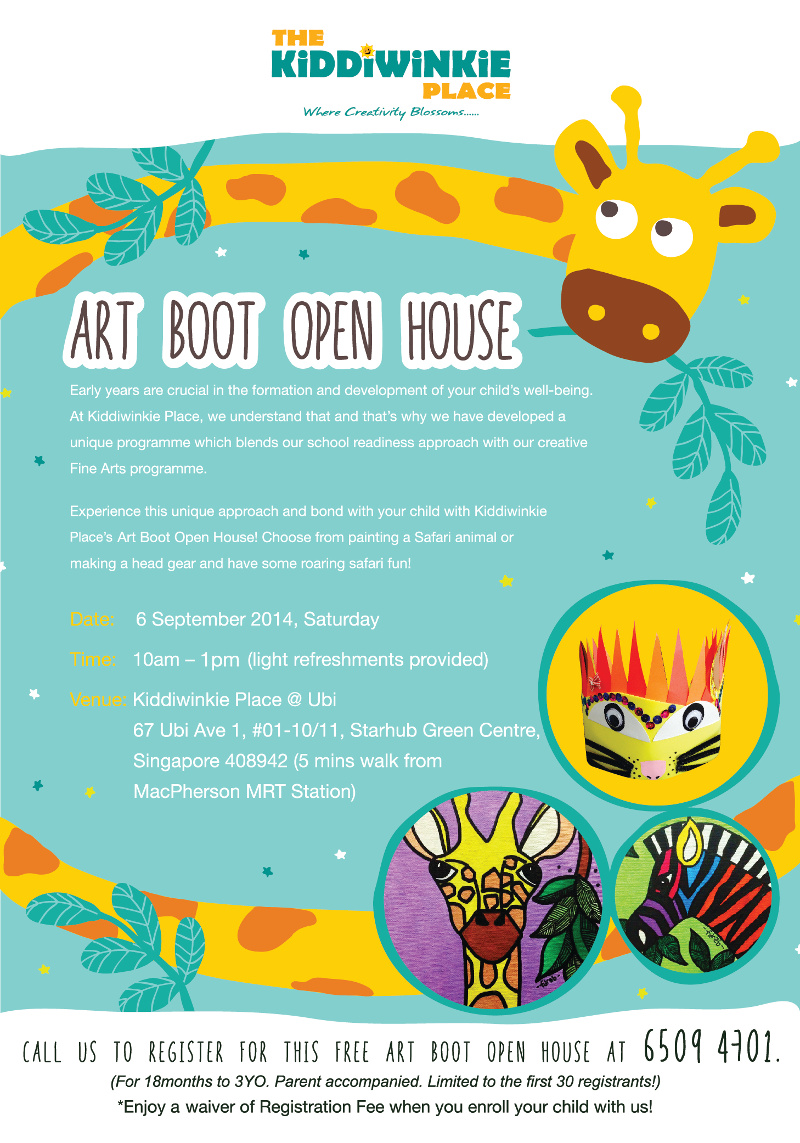 Click here for a larger view.
---
The Kiddiwinkie Place – Where Creativity Blossoms
Art Boot Open House
Early years are crucial in the formation and development of your child's well-being. At Kiddiwinkie Place, we understand that and that's why we have developed a unique programme which blends our school readiness approach with our creative Fine Arts programme.
Experience this unique approach and bond with your child with Kiddiwinkie Place's Art Boot Open House! Choose from painting a safari animal or making a head gear and have some roaring safari fun!
Date: 6 September 2014 Saturday
Time: 10am to 1pm (light refreshments provided)
Venue: Kiddiwinkie Place @ Ubi
Address: 67 Ubi Ave 1 #01-10/11 Starhub Green Centre Singapore 408942 (5 mins walk from MacPherson MRT Station)
Call us to register for this free art boot open house at 6509 4701 (For 18 months to 3 YO. Parent accompanied. Limited to the first 30 registrants)
* Enjoy a waiver of registration fee when you enroll your child with us!
For more information, visit www.kiddigroup.com.sg/index.aspx