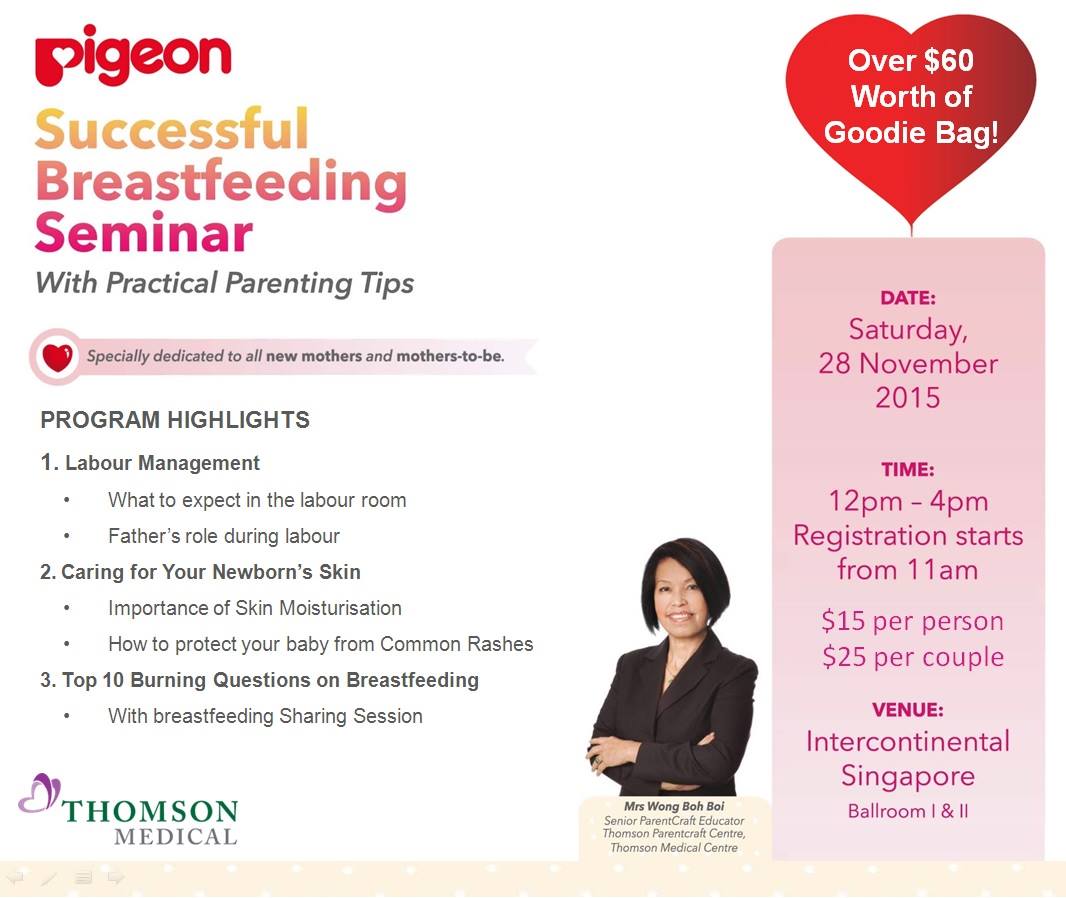 Breastmilk provides the best nutrition for babies and breastfeeding is the ideal way to bond with your baby. PIGEON strongly believes in these wonderful benefits and wants to help mothers succeed in this amazing journey.
In this seminar, you can pick up practical tips for your parenthood journey from labour, to baby care and breastfeeding. Come join us and learn from the expert, Mrs Wong Boh Boi, who is also known as the "Baby Whisperer" on essential tips as well as the role that your spouse can play in joint-parenting.
Program Highlights
1. Labour Management
– What to expect in the labour room
– Father's role during labour
2. Caring for your newborn's skin
– Importance of skin moisturisation
– How to protect your baby from common rashes
3. Top 10 burning questions on breastfeeding
– With breastfeeding sharing session
Mark 28th November 2015 down on your calendar now and don't forget to register @ http://goo.gl/y7pp2W
Registration closes on 23th November 2015 (Mon)! Limited seats available; seats are confirmed upon full payment on a first-come-first-serve basis. For enquiries, please call 6541 1700 (Mon – Fri, 9:30am – 5:30pm).