Nurture all aspects of your pre-schooler (18 months to 6 years) with MindChamps PreSchool's world proprietary curriculum that is uniquely synthesised from the 3 domains of Neuroscience, Child Psychology and Theatre.
We adopt a holistic approach in our bilingual academic and enrichment programmes. Emphasis is also placed on character building by instilling the unique 10 Values such as compassion, gratitude, self-reflection and more, to bring out the MindChampion in your child.
Visit us today find out why we are the preferred pre-school for young champ! Click here to RSVP.
For enquiries, call 8233 4400 or log on to www.mindchampspreschool.org.
Welcome Day on October 1, 8, 15, 22 from 10am to 12.30pm.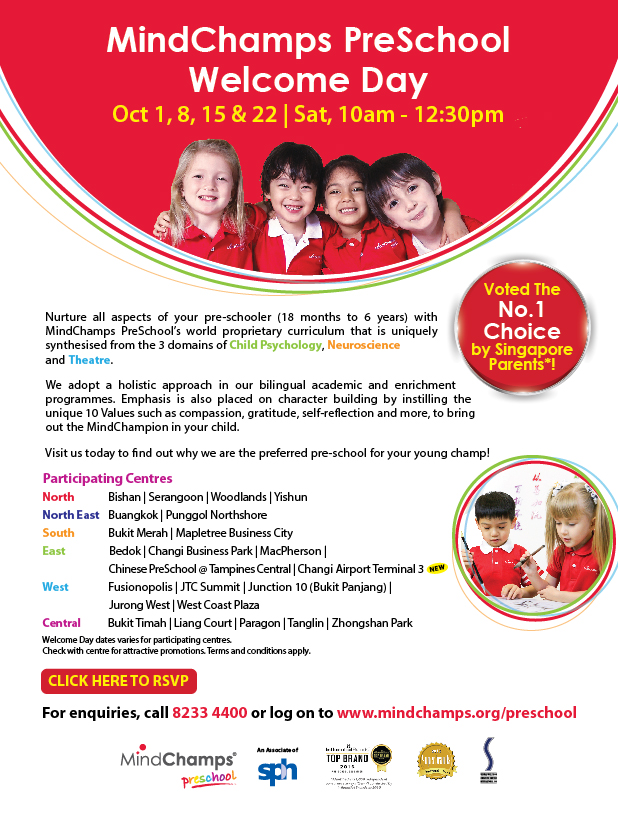 Click here for a larger view.
* Terms and condition apply.