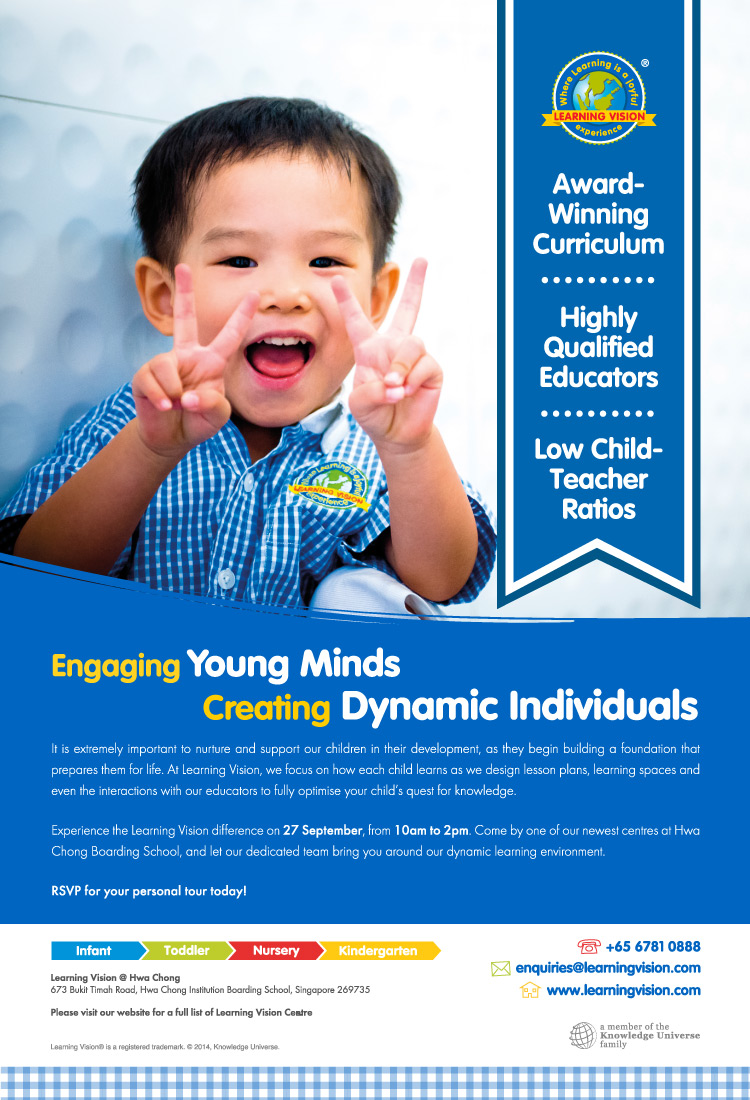 Click here for a larger view.
---
Engaging Young Minds
Creating Dynamic Individuals
It is extremely important to nurture and support our children in their development, as they begin building a foundation that prepares them for life. At Learning Vision, we focus on how each child learns as we design lesson plans, learning spaces and even the interactions with our educators to fully optimise your child's quest for knowledge.
Experience the Learning Vision difference on 27 September, from 10am to 2pm. Come by one of our newest centres at Hwa Chong Boarding School, and let our dedicated team bring you around our dynamic learning environment.
RSVP for your personal tour today! Call +65 6781 0888
E: enquiries@learningvision.com | W: www.learningvision.com