Our super popular Chinese holiday camp returns during the June holidays with branches in Bedok (new) and Lavender! Help your 3-6 and 6-8 year olds build interest in Chinese and excel in primary school via our exciting role-playing and show and tell superhero camps.
Find out why we are highly recommended by 16 parent bloggers and also selected by Young Parents as the enrichment class that best nurtures your kids' interest in Chinese.
Website: www.kidstartnow.com/special-offers/holiday-camp
"This course is great for English speaking kids. Their e-books are OMG so fun! KidStartNow's tools are very useful for parents like me pretty clueless about introducing Chinese in a fun way. V was very positive about the camp and started speaking simple words to me. That's a great improvement from "I don't know" – Flomummy, Mother of V (www.flomummy.com/2015/03/kids-start-now.html)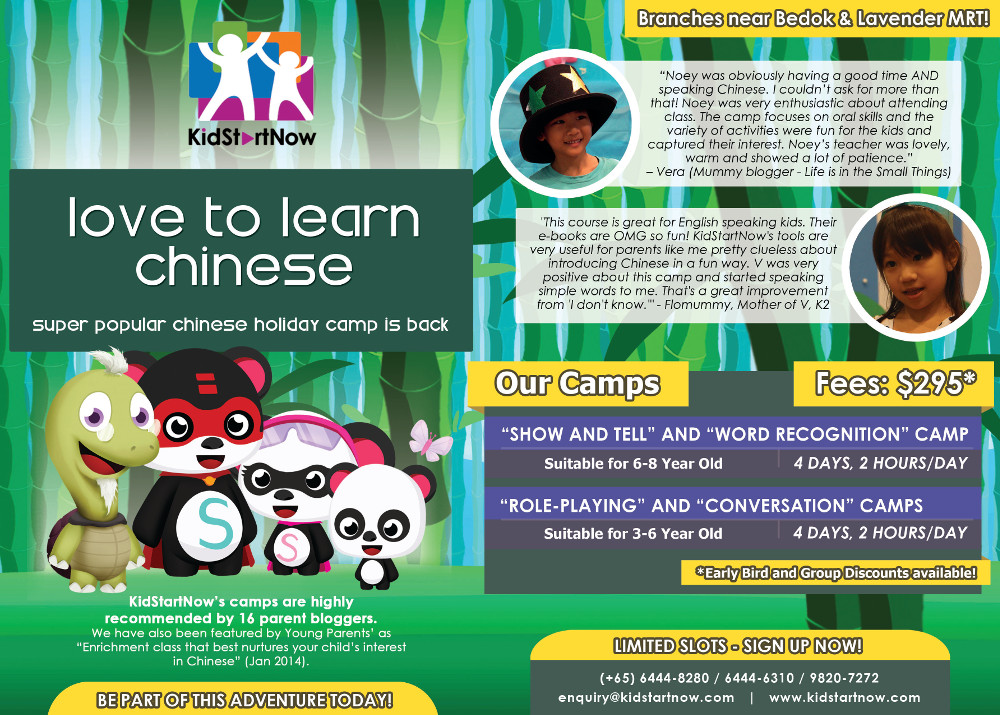 Click here for a larger view.