The Julia Gabriel Centre child stands out from the rest because we do things differently. We're a dramatically different school of thought.
Come join us at our Open House on 3 December 2016
Forum
Level 4, 9am – 6pm
Register via Julia Gabriel Centre Forum
Tampines Mall
Level 5, 2pm – 6pm
Register via Julia Gabriel Centre Tampines Mall
Join a free trial session* during our Open House and experience first-hand excitement of learning through our Speech and Drama, Readers and Writers or Adult Accompanied programmes.
Learn about EduDrama*, our unique teaching methodology, and meet our specialist educators.
Trial sessions available for children from 6 months to 12 years old and first time customers only.
For more information, please call us at 6733 4322 Forum | 6444 6735 Tampines Mall
Book a free trial class at www.juliagabriel.com
Up to 15%* discount when you sign up during the Open House.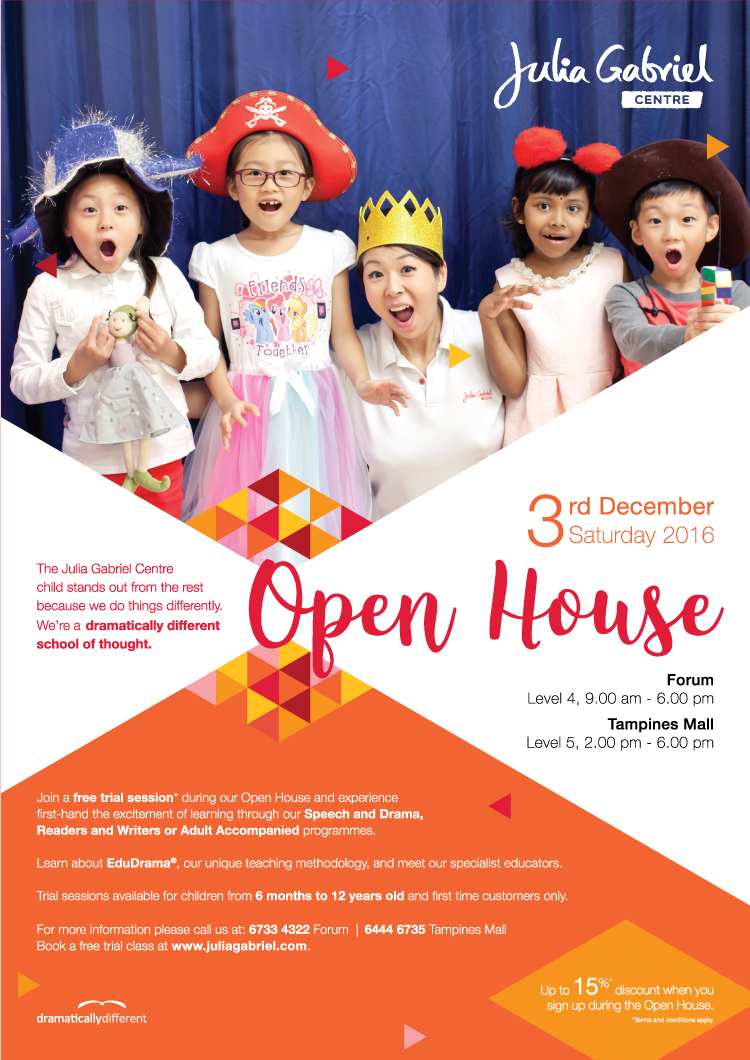 * terms and conditions apply.