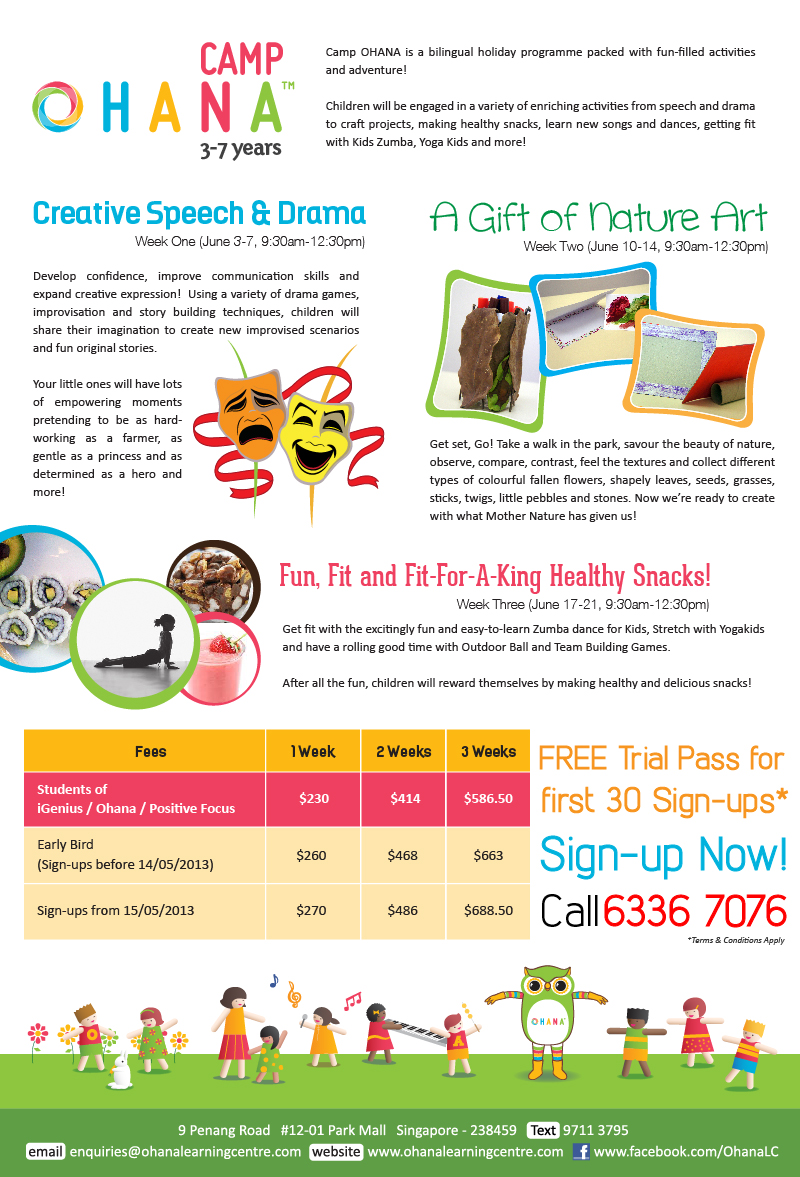 Click here for a larger view.
---
Camp Ohana – A Bilingual Holiday Programme For 3 – 7 Years Old
Camp OHANA is a bilingual holiday programme packed with fun-filled activities and adventure! Children will be engaged in a variety of enriching activities from speech and drama to craft projects, making healthy snacks, learn new songs and dances, getting fit with Kids Zumba, Yoga Kids and more!
Creative Speech & Drama – Week One (June 3-7, 9:30am-12:30pm)
A gift of Nature Art- Week Two (June 10-14, 9:30am-12:30pm)
Fun, Fit and Fit-For-A-King Healthy Snacks! – Week Three (June 17-21, 9:30am-12:30pm)
FREE Trial Pass for first 30 Sign-ups*. Sign-up Now! Call 6336 7076.
*Terms and Conditions Apply.
Text: 9711 3795
Email: enquiries@ohanalearningcentre.com
Website: www.ohanalearningcentre.com< Facebook: www.facebook.com/OhanaLC>
Address: 9 Penang Road #12-01 Park Mall Singapore 238459