Asian Festival Of Children's Content: Parents Forum 2012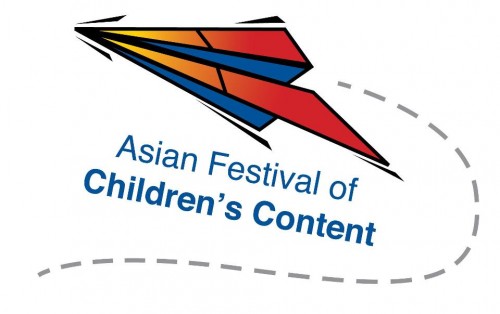 The National Book Development Council of Singapore has been organising the highly popular Asian Children's Writers & Illustrators Conference (AFCC) for the past ten years. In partnership with The Arts House, AFCC has emerged as a very popular professional and trade event since 2010. The Asian Festival of Children's Content offers a unique occasion for participants to meet, interact, network and find common ground and business opportunities with the entire community of children's content creators.
One such program is the Parents Forum. This forum offers opportunities for parents, teachers and related professionals to get advice, support and information on quality content and creative experiences. It also aims to bridge the gap between theory and practice, and to foster close relationships between parents and their children.
Date: 27 May 2012, Sunday, 10.00am – 6.30pm
Venue: Various rooms at The Arts House
The Arts House
1 Old Parliament Lane Singapore 179429 (Near City Hall MRT)
Here are some program highlights:
Keynote: Read Me A Story, Sing Me To Sleep
by Leonard Marcus, Historian and Critic, USA
10.15am – 11.00am
Venue: Chamber
Practical advice from one of the world's most respected critics on how to approach the daunting task of finding books that your children will love and remember.
Storytelling for Children
by Sheila Wee, Storyteller, Singapore
11.00am – 1.00pm
Living Room
Join international storyteller Sheila Wee for two lively sessions of storytelling for the whole family. Suitable for children above the age of six.
Reading Assessment
by Mindchamps Team
11.00am – 1.00pm
Venue: Blue Room
The MindChamps Reading Assessment is based on the Observation Survey of Early Literacy Achievement created by Marie M. Clay, a distinguished researcher in global educational literacy. In this method, a child's competency profile is assessed based on six tasks. This helps in making informed decisions on the future development of the child's literacy skills.
Communicating with Your Child
by Brian Caswell, Dean of Research and Programme Development, Mindchamps, Australia
11.00am – 12.00pm
Venue: Play Den
As parents and teachers, we have to radically lift our game. In a world as demanding as the one we have created for our children, they need us to be strong leaders and great communicators by understanding their mindset. It means harnessing the tools and the skills to engage with our children and empower them to achieve their full potential.
Cyber Wellness & Technology: Considerations for Parents
by Stanley Han, Founder, Koobits, Singapore
12.00pm – 1.00pm
Venue: Play Den
Children today are exposed to various digital media platforms and this has a profound impact on education and learning. This talk will cover topics such as: How can parents, largely digital immigrants, engage today's students, born digital natives, in effective use of technology? How digital media can improve their grades and build essential life skills? Other issues include cyber-bullying, game addiction and privacy.
Motivating Your Child to Read and Write
by Roselind Wee, Lecturer, Universiti Teknologi MARA, Malaysia
2.00pm – 3.00pm
Living Room
This speaker will share effective tips and techniques that she and her husband had successfully used to train their daughter to read at two. This reading interest prompted their child to write and publish at nine. A nurturing home environment developed their child's reading and writing abilities from young. The speaker also shares how they guided their child to create intriguing plots and interesting characters in her children's stories.
Happy Students, Happy Kids
by Daniel Wong and Jenni Ho-Huan, Authors, Singapore
3.00pm – 4.00pm
Venue: Living Room
Parents envisage laughter, energy and lots of wholesome happiness with their children but they are often stressed, wearied and worried. In the blind pursuit of academic success, students miss out on the joy of the journey. Jenni and Daniel will share their insights on the importance of happiness and the path towards being self-motivated as students.
Passing on Your Values to Your Child
by Jimmy Teo, Author, Singapore
4.00pm – 5.00pm
Venue: Screening Room
The true wealth of all good parents is in the well-being of their children, not the digits in their bank accounts. These are simple rules to acquire, step-by- step over time, based on the golden pillars of simplicity and honesty. Children today are intelligent and highly informed. They need respectable guidance from those who live by example. Hence communication is the key to their contentment.
As children become more exposed to different digital medial platforms, parents have to learn to cope with this new trend, and to say ahead of their literacy needs.
To register or for more information on other events, log on to their website, www.afcc.com.sg for more details.