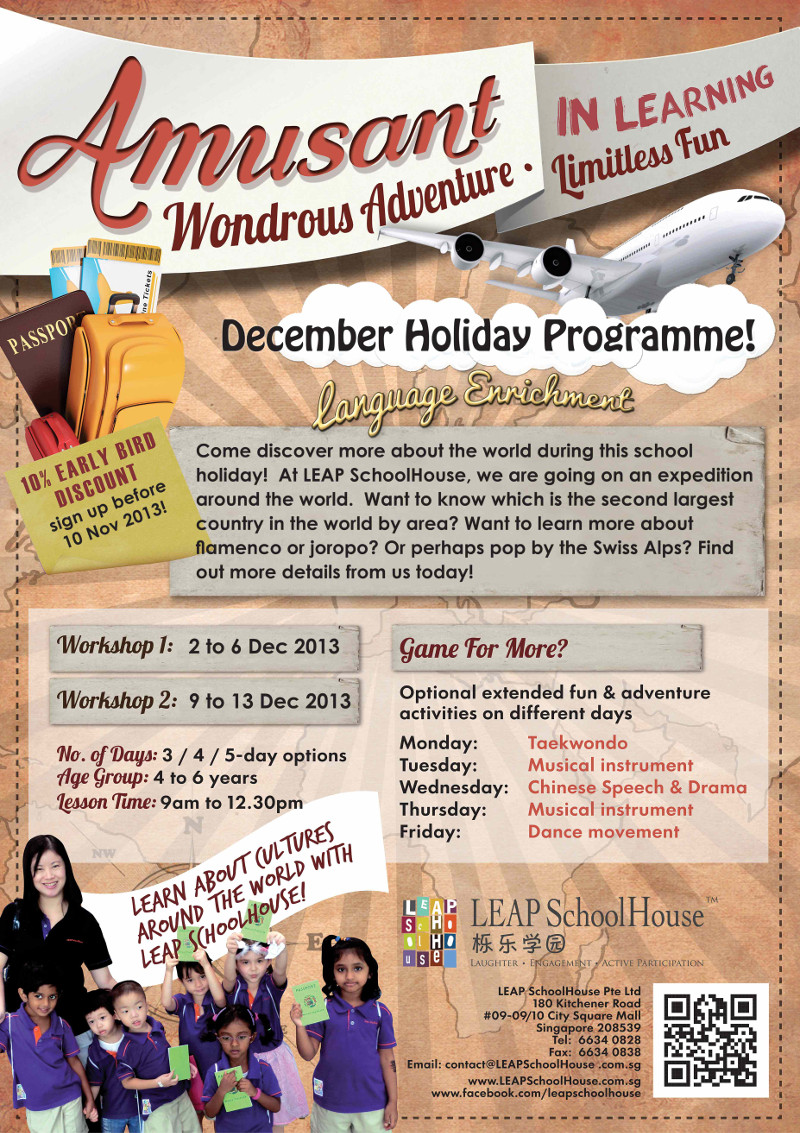 Amusant in Learning • Wondrous Adventure • Limitless Fun
Come discover more about the world during this school holiday! At LEAP SchoolHouse, we are going on an expedition around the world.
Want to know which is the second largest country in the world by area? Want to learn more about flamenco or joropo? Or perhaps pop by the Swiss Alps? Find out more details from us today!
10% Early bird discount if sign up before 10 Nov 2013!
Read more at: www.leapschoolhouse.com.sg/holiday-classes.html. Follow us at www.facebook.com/leapschoolhouse.
Call us at 6634 0828.